This is a sponsored post written by me on behalf of Clif Bar & Company for IZEA. All opinions are 100% mine.
To build the body of your dreams, you need to follow the right training and diet strategies.
Otherwise, no matter how hard you push yourself on the running track or in the gym, your efforts will be pointless.
Therefore, today, dear reader, I decided to share with you some of the essential training factors that can help you get the most bangs out of every workout you do—whether you are an elite runner, a CrossFitter, biker, a complete newbie, or anyone in between.
Without further ado, here are the training guidelines you need to build the perfect physique.
1. Sprint
Long runs have their benefits. They are ideal for building endurance and teaching your body how to burn fat more efficiently (for more on long runs benefits, check my post here).
With that said, to get the most out of your running, sprinting is the way to go.
A form of high-intensity interval training, sprinting can help you develop killer hamstrings and glutes, as well as push your cardiovascular conditioning to the breaking point.
Also, research shows that sprinting burns mad calories and boost metabolism levels through the roof, leading to a greater fat loss.
For more on the power of high-intensity training and sprinting check my two posts here;
Here is how to proceed with you next sprinting session:
First of all, start your workout with a dynamic warm-up. Here is the routine you need.
Next, sprint as hard as you can for 20 to 30 seconds, then slow it down to a recovery jog for one full minute. Then repeat the process for 15 to 20 minutes.
Last up, finish your workout with a  10-minute cool down consisting of a light jog and a few stretches.
2. Go Heavy
If you are serious about building strong and powerful muscles, then going heavy is of paramount importance.
Why?
According to research, when you opt for heavy compound lifts, your body releases higher amounts of the growth hormone, leading a more efficient breakdown of fat cells and faster muscle growth gains.
Not only that, this type of movement recruits more muscle fibers and boosts metabolism levels through the roof, leading to greater fitness gains.
As a result, make sure to do plenty of squats, push presses, deadlifts, cleans, dips, and pull-ups.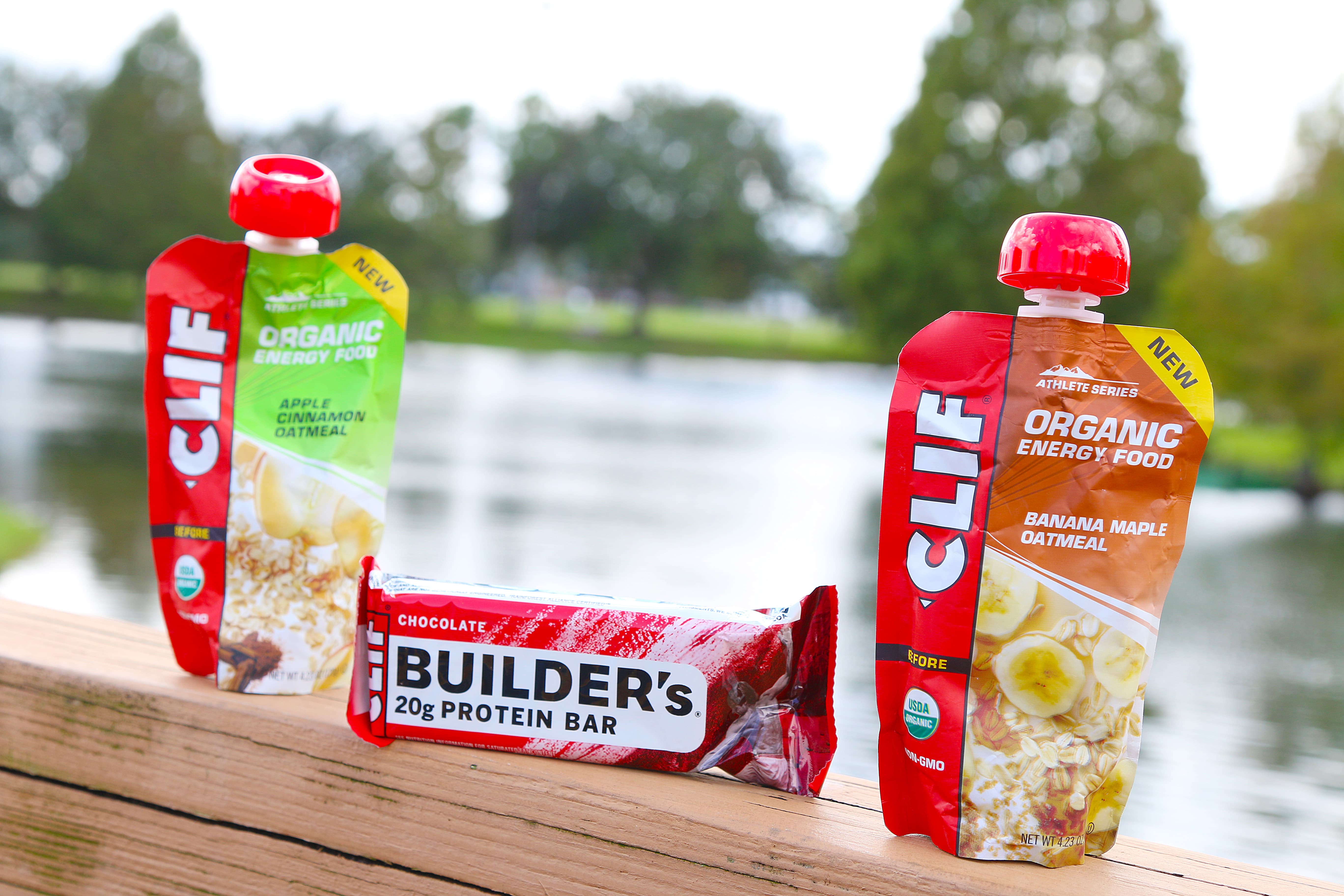 3. Use the right Nutrition
As you already know, what and when you eat before and after your workouts has a significant impact on your fitness results—whether you are trying to lose weight, improve running speed, or gain muscle mass.
In fact, eating the right foods at the right times is crucial. Opting for the proper nutrition before and after every workout is vital for staying energized, shedding calories, losing weight, building muscle, speeding up recovery and ensuring optimal health.
Yes, diet is that important.
And you just can't toss it to the side. Otherwise, you'll only be wasting your time and energy.
Therefore, to help you reach your training and diet goals, I decided to share with you a few nutrition guidelines recommended by Bob Seebohar.
But who is the guy? And how can he help?
Well, Bob is an amazing guy.
He is a sports nutrition expert and a well-established fitness author. Mr. Bob is an exercise physiologist and a registered dietician for the United States Olympic Committee specializing in sports nutrition where he provides nutrition expertise for Olympic athletes.
Not only that, the guy is also a USA Cycling Certified Coach, Triathlon Certified Coach and an NSCA certified strength and conditioning specialist.
Also, Mr. Bob has been a competitive triathlete and runner since the 90's and is a four-time Ironman finisher.
In other words, the guy knows his stuff.
And when it comes to proper nutrition, the products brought to you by CLIF Bar, a Californian based organic energy food company, in partnership with Mr. Bob, are ideal for keeping your body well-nourished and energized.
Clif Bars are USDA organic, non-GMO and designed by Team Clif Bar Athletes to help you reach your fitness goals, smoothly and efficiently.
These awesome sources of energy and protein are mostly made from real food ingredients, and do not contain any of those harmful non-natural nasties such as fructose corn syrup, synthetic preservatives, artificial flavors and other unhealthy additives, unlike many other bars on the market.
The nutrition options that the Clif Bar Company has to offer will provide you with everything you need: the protein for building and repairing muscle, the carbs needed for replenishing the energy tanks, and the vital minerals and vitamins—all of which are essential to optimal fitness and health.
Not only that, the nutrition options are convenient, easy to carry, and taste good.
Therefore, if you are looking for convenient food you can rely on regularly to provide you with the energy and protein you need for your workouts, then look no further than Clif bars.
Pre-workout
For the pre-workout meal, you'll need a quick source of energy that's easily digestible and can give you the energy boost needed to sustain you throughout your workout.
For that, CLIF Organic Energy Food can provide you with multiple choices of nutrient-dense, nourishing options to energize your workouts.
Therefore, before you go on a sprint or hit the weight room, make sure to try the Apple Cinnamon Oatmeal or Banana Maple Oatmeal CLIF Organic Energy Food Pouches
For maximum results, consume these as a pre-workout energizer at least two to three hours before you sweat it out.
Post Workout
As you already know (especially if you have read any of nutrition posts here), post-workout nutrition is vital—especially during the recovery window—the hour following a workout.
After you are done working out, be sure to eat something, like Clif Builder's Protein Bar to help you speed up recovery and replenish the empty energy tanks. This food is not only an excellent source of protein, but also has a great taste.
4. Lose Weight with Protein
Of course, protein is vital for muscle growth and proper recovery, but recent research also suggests that the stuff can also help you lose weight by curbing overeating and eliminating cravings for unhealthy foods.
A joint study by the University Of Sydney and The Cambridge University found that dieters who opted for a daily eating regime consisting of fifteen percent protein consumed approximately 1000 calories less over four days than those whose diets' was ten percent protein.
According to the same research, the bulk of the extra calories came from unhealthy snacking.
Henceforth, make sure to eat plenty of lean protein with every meal—especially breakfast. Get plenty of eggs, fish, lean meat, and milk.
Or if you want to go the extra mile, then why not give Paleo Diet a shot. Here is the full guide you need for that.
5. Recover hard
Proper recovery plays a huge part in determining your results.
Doing too much can only lead to overtraining and a myriad of health and performance troubles. You need to allow your muscles to rest and get the nutrients they need to recover and grow; otherwise, you are flirting with disaster.
Here are few recovery strategies that can help.
Recover Well. Rest for 48 to 72 hours between workouts when you are hitting one or two muscle groups or 24 to 48 hours when working out multiple muscle groups.
Sleep Right. Aim for at least 8 hours of high quality and uninterrupted sleep during the night's time. Take naps as well. A 30-minute power nap can help recharge your batteries for the rest of the day as well as speed up recovery.
Eat Right. Get a nutritious diet with plenty of vegetables, fruits, lean protein and the healthy fats. For more, plan your eating meals around your workouts with an emphasis on post-workout eating as means for speeding up recovery and fitness gains. Try these post-workout nutrition plans from the Clif Bar Company.
Have a Down Week. Plan recovery into your training program the same way you do when you plan workouts. Train hard on the first, second and third week. But on the fourth week, spare it for recovery by drastically reducing your training volume or taking the whole week off if you have to.
Conclusion
The key to success is implementation. There is no such a thing as a magic potion that will help you get the body of your dreams without putting in the sweat.
Therefore, take action on what you have just learned. And in no time, you will get the body of your dreams.
In the meantime, thank you for taking the time to read my fitness tips.
Please feel free to leave your comments and questions below.
Cheers.
David D.
P.S. This is not the whole story. Make sure also to check these excellent get fit tips for every day energy brought to your by the sports nutrition expert, Bob Seebohar.
New to Running? Start Here…
If you're serious about running, getting fit, and staying injury free, then make sure to download my Runners Blueprint Guide!
Inside this guide, you'll learn how to start running and lose weight weight the easy and painless way. This is, in fact, your ultimate manifesto to becoming a faster and a stronger runner. And you want that, don't you?
 Click HERE to check out my Runners Blueprint System today!
Don't miss out! My awesome running plan is just one click away.
Featured Image Credit – TMImage via Flickr