You might think you possess a will of iron, but will still have those low days when your motivation leaves you stuck in circles.
We runners are known for our self-discipline. And when we no longer exemplify that image, we feel out of control. AT times,  losing that motivation to run can be worse than injury. At least with injury, you aknow what's wrong, and how to fix it.
But lack of motivation is another beast. Most are unable to pinpoint where the problem starts and/or where it ends. I hate that feeling 🙁 and I'm sure you feel the same.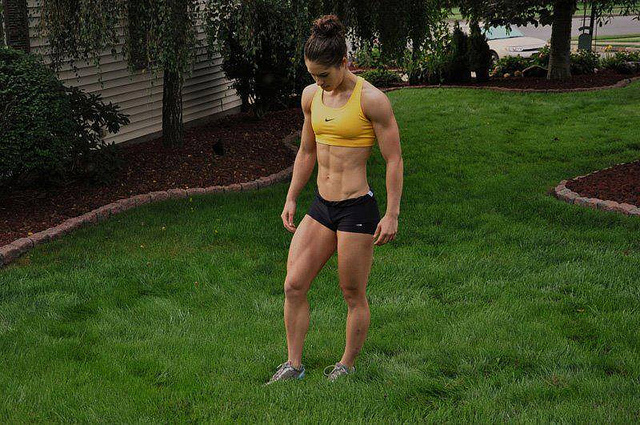 Image Credit – FitnessInfo through Flickr
Fret no more.
If you're looking to stay motivated for running, here are 23 tips that can help.
The 23 Running Motivation Hacks

Goals are the best drivers for motivation.
Write them down and be as specific as you can.
Whether you want to shed 15 pounds of fat, run a sub-3 hour marathon, or complete your first adventure race, give yourself one major purpose and put it on paper.

We humans are creatures of habits. We  repeat the same physical and mental patterns from one day to the next—all this on autopilot and for better and worse.
So put this instinctive power into your advantage.

According to Tony Schwartz, the author of the famous productivity book "The Power Of Full Engagement", a habit is built by sticking to the desired activity for four non-interrupted weeks.
To turn your exercise into a habit,  schedule your runs for the upcoming four weeks and do your best to stay on track.

Nothing kills motivation more than a non-prepared mind.
Get your mind out of the gutter and prepare all your running kit the night before. Leave your running shoes, clothes and a preset playlist by your bed ready for the run.
Once the alarm goes off, you'll know what to do without much second-guessing.
Image Credit – FitnessInfo through Flickr

Yeah that's true. With every mile you log in, you burn approximately a 100-calorie. Of course, this number is not that accurate since calorie burn depends on intensity, age, weight and other factors. But it's accurate enough. This is more motivating if you are looking to shed some pounds.

When we lose touch with the reasons why we started running in the first place, motivation gets pushed to the side. So, forget about time, intensity and any other training factor, and focus on the reasons that get you started in the first place. Strip down and go back to basics.

Even the most sedentary person can't say no the allure of shiny new gear. A good running shoe—it does not have to be that expensive—can help you run right and rev up your mojo. Every runner knows that there is something especial about lacing up a new pair for the first time.
Furthermore, running clothes that are made of fabric that wicks away moisture is another good piece of gear you may consider. Also, Shoe pad and GPS are some of  other gears that can help you rush in more motivation for the run. The list is long so shop wisely.

According to study, music can help you boost your endurance and reduce levels of perceived fatigue. Plus, it's more fun to run with your favorite music on. Just make sure to pick songs within the 130 to 140 Bpm (beats per minute) for maximum impact.


It's no secret. When you schedule a run with a partner, you are more likely—both of you—to log in that run. Training with a buddy is the exact thing you need to get you out of training rut, give you the push you need. Plus, opting for companionship may help you ward off the monotony of the long run.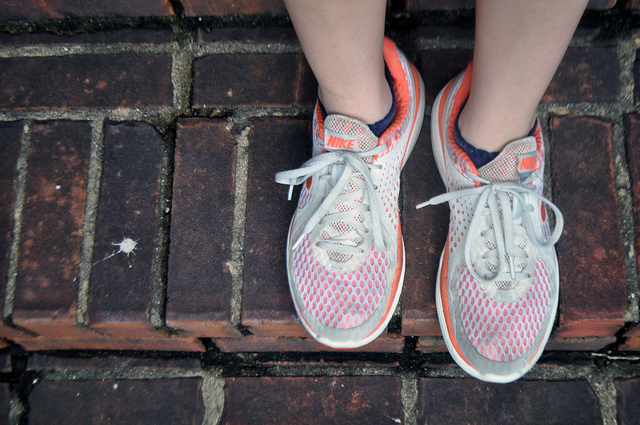 Image Credit – Amanda Wilson through Flickr

Teaming up with a running group is a surefire to help you boost motivation and consistency over the long haul. According to study, training in groups reduces the level of perceived fatigue—hence better performance—and peer pressure is a force to be reckoned with. Plus, your social circle will expand rapidly.

After achieving one of your goals, reward yourself for reaching it. Nobody will do that to you but you. You are the only one who care about your success. So treat yourself constantly for sticking to your running program. Go get a good pedicure, a massage, your favorite ice-cream or treat yourself for a nice dinner out. Anything that will make you feel good.

A challenging running plan—more than four workouts per week—will get your fitness soaring fast, but is it the realistic thing to do?  For most part, running too much leads to injury and burnout—physical and mental. So you are better off sticking to a plan of three workouts per week than giving up a more demanding schedule.

To take the guess work out of your workouts, plan thoroughly your running schedule. Plan the date, time and place of each workout in your daily planner. Schedule them the way you do with your work meetings or social events. Also, be sure to set aside enough amount to account for any time you need for stretching, changing your clothes, and showering.

If the idea of running for a full hour scares you or it's too much for the day, then just lace up to run around the block. A short run is better than none. Chances are, once you are outside, you will start to get your energy back and run for some more.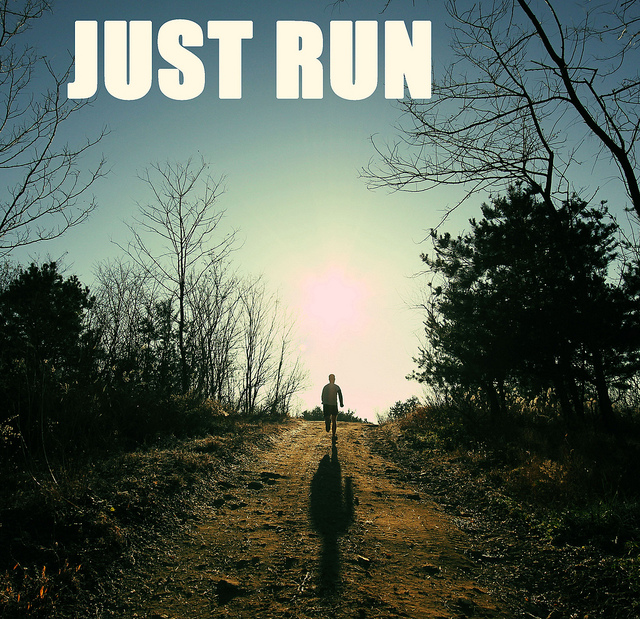 Image Credit – Fergus Scott through Flickr

A well rounded running program is not all about those 45-minute steady runs. To make the most out of your time on the road, make sure to do plenty of Fartlek, interval sessions and hill work. Add a long run on the weekend if you can. Diversity will not only help you ward off boredom, but it can also boost your fitness.

Tough trail runs challenge your body and mind like nothing else. Trails also will provide a training with a wonderful change of pace that will get you out of any training rut. Plus, the scenery is priceless. Just be safe and run with a partner and and a phone.

Sticking to the same running route, day in day out, is the recipe for failure and boredom. So avoid this motivation gaffe by blazing a new path every now and then. There is a whole world out there, so explore it

Keep track of all of your run workouts. Write down how long you ran, what the weather was like, your fatigue levels, etc. Write down everything that comes to mind. Keeping tabs will shed light on the dark aspects of your training, helping you get clear on your progress or lack thereof.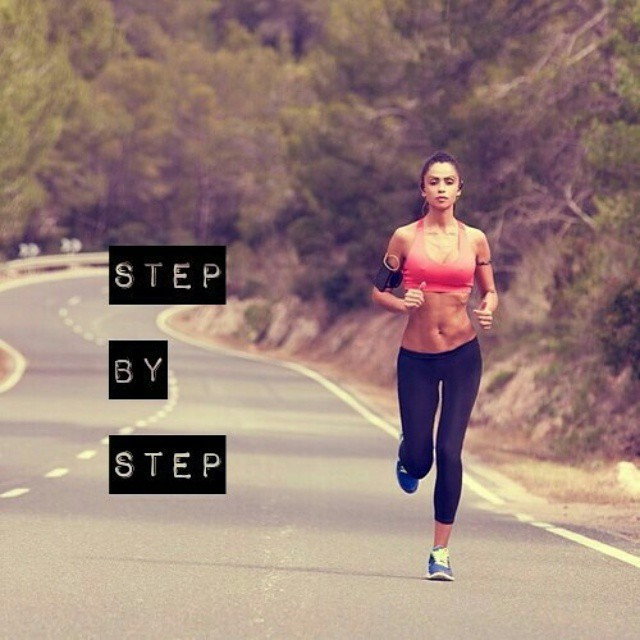 Image Credit – Only Atoms through Flickr


Just try to get a sense of what it feels like to cross the finish line and make it to the end. Close your eyes and hear the crowds shouting for you to go, cheering you and supporting you every step of the way. That's enough for me to lace up my shoes and get me motivated to run.

We runners get obsessed with timing and watches and tracking every minute of our runs. That's a good thing to some extent. However, when this gets out of hand, we become the slaves to our own runs, which induces boredom and kills enthusiasm. As a result, you may need sometimes to leave your watch at home and experience the liberating of being in the flow of running without much concern for anything else.

Turning your focus inward—by tuning in to your breath, heart beat, and running pace—will help you ride the wave of the moment of the now, which is all there is if you think about it. Forgetting about what passed and what lies ahead—especially during those long runs—is the right thing you need to set your mind for success. So, embrace the new-age motto and live in the now.

Running is a real gift that you should never take for granted. Consider the last time you were injured and couldn't run? Not only that, remember also that there are people who can't run because of physical disabilities. People who lost their limbs and those who are so crippled by disease that they can't run even for their lives. So keep that in mind, be grateful and run whenever  you can.

Overrunning can kill your motivation in a heart beat. In such case,  the only way to get your mojo back is to take a break from running. Taking the time off will help you recover and start afresh. Just make sure to cross train during your non-running period. Inactivity will only make things worse. So pick your favorite cross training activities, whether it's cycling, swimming, yoga or even weight lifting.
New to Running? Start Here…
If you're serious about running, getting fit, and staying injury free, then make sure to download my Runners Blueprint Guide!
Inside this guide, you'll learn how to start running and lose weight weight the easy and painless way. This is, in fact, your ultimate manifesto to becoming a faster and a stronger runner. And you want that, don't you?
 Click HERE to check out my Runners Blueprint System today!
Don't miss out! My awesome running plan is just one click away.
Conclusion
Here you have it. Losing your motivation to run can be fixed. It's just a matter of opting for the right tactics. So make your pick and discover what works the best for you.
Thank you for reading my blog post.
Please feel free to leave your comments and questions below.
Photo Credit: Jaromir Chalabala Via Flickr