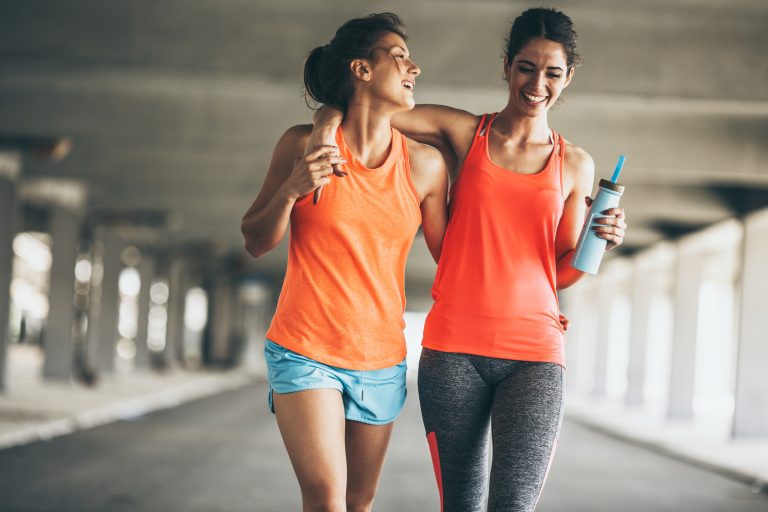 Fun runs have gained a lot of popularity over the past few years—and for good reasons.
Enrolling in a fun run is a fantastic way to motivate yourself to be a little fitter and healthier without coming off as too serious.
But, if this is your first time planning—or thinking about—doing a fun run, then you must have a lot of questions.
Fret no more.
That's where today's post comes in handy. Yes, it's time to run for fun. In this article, I'm going to delve into everything you need to know about fun runs—from what gear to use to what to expect during the event itself so you can have the best color fun run
Sounds exciting?
Let's lace up and dig in.
What is A Fun Run?
A fun run is an enjoyable, stress free, athletic event that involves either road running or cross country running.
The typical fun run is quite different from your classic road race.
Fun runs have a party-themed atmosphere.
You can enjoy the event with friends, family, and other competitors as you indulge yourself in music, dancing, and photo ops.
These color-themed runs also may include novelty categories such as age wearing costumes, etc.
And, sure, you can run or walk, too.
It's up to you.
Most fun runs are often organized to raise funds for a charity, with sponsors covering the fees of organizational costs.
Fun runs can also be organized as a side event to more serious races, such as a marathon.
How Long is a Fun Run
The distance can vary according to a number of obstacles, the age group, fitness level, and the type of fun run.
Typical fun runs are short enough for beginners to cross the finish line and long enough for advanced runners to challenge their speed and time.
Besides the various types of a fun run, the most common distance is a "5K fun run", which is a 3.1-mile run.
In doubt?
Get in touch with the event organizers for more information on the conditioning level needed and the distance options available.
How Long Does it To Finish A Fun Run?
The time it'll take you to complete a fun run will depend, of course, on the distance of the run and your conditioning level, but as a matter of fact, no one really cares.
After all, fun runs are meant to be fun.
No more.
No less.
Don't be too serious.
As long as you're having fun, there's no reason to worry about the finish line.
Additional Resource – Here's your guide to cross country running
Are you Fit Enough?
Most fun runs are designed so anyone, regardless of their fitness level, can join in and have fun while doing it.
If you're planning to partake in a fun run, keep in mind that most fun runs are have having a blast for a good cause.
I hate to sound like a broken record, but here we are.
So it's better to be a part of one and finish it at a slow pace than not at all.
In fact, feel free to walk, jog, or walk/jog if you're not fit enough to run the whole way.
How To Prepare For A Run
To make sure you have the most fun at your next fun run, do the following:
Have A Plan
Getting ready is key in any event.
If you have never run before, but decide to run a 10K the next day, then you're better off not running at all.
In fact, you might get hurt or burned out as you're not quite as fit as you thought.
However, having training can help you start on the right foot and make progress along the way.
At a minimum, you should be following some form of consistent training in 8 to 12 weeks prior to the fun run event.
Additional resource – How long does it take to walk a mile
What To Wear
When competing in the classic 5K race, technical running attire is the rule.
But, such gear isn't required for a fun run.
In fact, I'd recommend that you choose clothing that you don't mind getting so dirty that you'll have to throw away at the end.
The clothing could also be something you plan on using exclusively for color fun runs if you're into it for the long haul.
Keep in mind that there will be colored powder coming your way in every direction, so remember to protect your mouth and eyes with a bandana and a pair of sunglasses, especially if you have allergies.
Your Running Shoes
Along with clothing, expect to ruin your running shoes due to all the different colors getting thrown your way.
By the same token, opt for a worn-out pair of shoes that you longer use for your training.
You can also devote a pair to fun runs that you only use for such events.
Or, you should also consider buying a cheap pair that you won't mind throwing away at the end of the race.
The Run Itself
As I have already explained, fun runs are a far cry from your classic 5K races.
Don't take the race too seriously.
Just relax and trust the process.
You don't need to worry about being the first or the last to cross the finish line.
Nobody really cares.
It's just for fun.
I know.
It's easy to get competitive when participating in a race, but stop yourself from falling into that trap.
You should also use the fun run time to embrace your inner child and let him—or her—come out and play.
Make it a rule not to take the fun out of the fun run—pun intended.
The Post Fun Run Party
Expect a festival at the finish line.
This party is a fantastic way to keep up the fun vibe and wrap up the whole event.
The lively atmosphere and upbeat music can create even more friendship and fun between the participants.
Take time to rejoice in the color party at the end of the fun race.
After, a fun run, as the name implies, is simply about…FUN.
No more.
No less.
So don't take it too seriously.