Are you on the hunt for the ultimate list of top-notch running shoe brands? Well, look no further because you've stumbled upon a treasure trove of athletic footwear wisdom.
Let's debunk a common misconception right off the bat—there's no such thing as a universally perfect running shoe brand. Sorry, Nike, but it's true. The brand that reigns supreme for you depends on a multitude of factors that are as unique as your fingerprints.
Think about it—your foot size, shape, running style, weight, and even your running goals all play a significant role in determining which brand will be your running soulmate. It's like finding a running shoe brand that whispers sweet nothings to your soles.
But fret not! In this article, we're about to unveil a plethora of trustworthy and reputable brands that are at the forefront of designing running shoes for every activity and preference under the sun. These brands pour their heart and sole (pun intended) into crafting running shoes that boast premium materials, unrivaled support, heavenly comfort, and jaw-dropping performance.
So, get ready to step into a world where your feet are treated like royalty. We present to you the crème de la crème—the top 14 best running shoe brands that are guaranteed to help you put your best foot forward.
The Importance of Choosing Proper Running Shoes
Your running shoes are the most important piece of gear you'll need as a runner, and investing in the right pair can make a world of difference in your performance and injury prevention.
It's like picking the perfect tool for a specific job. Just as you wouldn't use a hammer to drill a hole, you wouldn't want to use the wrong shoe for your specific foot type, running style, or terrain.
Don't take my word for it. Research has also shown the importance of choosing the right running shoe. For example, a study published in the Journal of Athletic Training found that choosing the wrong shoe can increase the risk of injury and reduce performance. That's why it's crucial to find a shoe that fits properly and is designed for your specific needs.
Another study conducted by the American Council on Exercise found that choosing the right running shoe can improve running performance and reduce the risk of injury. They recommend selecting a shoe based on the type of foot arch, foot strike pattern, and the terrain you typically run on.
But with so many options on the market, it can be overwhelming to find the perfect pair of shoes for your unique needs, but it's well worth the effort.
One of the most important factors to consider when choosing a running shoe is your foot type. Do you have flat feet or high arches? Are you a neutral runner, or do you overpronate or underpronate? Understanding your foot type and gait pattern can help you choose a shoe that provides the right amount of support and cushioning to prevent injuries and enhance your performance.
Another crucial factor is your running style and the terrain you typically run on. Are you a road runner or a trail runner? Do you prefer a minimalist shoe or a more cushioned one? Different shoes are designed for different types of running, and choosing the right shoe for your preferred terrain and running style can help you perform better and reduce your risk of injury.
Finally, don't forget to take into account the fit and comfort of the shoe. Your shoes should fit snugly but not be too tight or too loose. You should have enough room in the toe box to wiggle your toes comfortably, and the heel should fit snugly without slipping. Walk around in the shoes before you buy them, and make sure they feel comfortable and supportive.
Now you have an idea on the importance of making the right choice, let's delve into some of the most successful running shoe brands out there!
Running Shoe Brand – 1. Brooks
If you're looking for a reliable and high-quality brand, look no further than Brooks. This sporting equipment manufacturer has been in the game since 1914 and has since expanded globally, making it a go-to for runners worldwide.
Brooks running shoes are designed with ultimate foot protection in mind, no matter your fitness level. Their shoes feature long-lasting cushioning on the arch and midsole, ensuring maximum comfort during even the most grueling workouts. And let's not forget about their unbeatable grip, thanks to their 3D lugs on the outer sole.
So, which Brooks shoes should you consider? The Launch 7, Ricochet 2, Hyperion Elite 2, Glycerin GTS 19, and Adrenaline GTS 21 are all top picks. Trust me, and your feet will thank you later.
In fact, research shows that finding the right running shoe can have a significant impact on your performance and even reduce the risk of injury. A study published in the British Journal of Sports Medicine found that selecting shoes based on comfort and support can reduce the likelihood of injury in runners.
Running Shoe Brand – 2. Asics
From a humble beginning in 1949, Asics has come a long way in providing the ultimate athletic experience to runners worldwide.
Did you know that the company was initially established to cater to judo athletes? It wasn't until the 60s that Asics branched out into producing shoes for track and field athletes. The 80s marked a significant milestone for the company as it began producing running shoes under its brand name.
Asics has a unique brand name that reflects the company's values. "Anima Sana in Corpore Sano," a Latin phrase that translates to "a healthy soul in a healthy body." It is no wonder that Asics is one of the most innovative and reliable running shoe brands in the market.
When it comes to Asics running shoes, it's all about comfort and support. Their cutting-edge shock absorption technology provides runners with the much-needed support to achieve their endurance goals.
Did you know that Nike founders Phil Knight and Bill Bowerman played a crucial role in importing Asics shoes to the US? This paved the way for future athletic shoes, making Asics a game-changer in the running shoe industry.
Some of the famous Asics styles include the GEL-DS Trainer, GEL-Nimbus 23, GT 2000, and GEL-Kayano 27. These shoes are designed to cater to a wide range of runners, from beginners to elite athletes.
Research shows that Asics is a favorite among runners. In a study conducted by Running USA, Asics emerged as the most preferred shoe brand among the runners surveyed.
Running Shoe Brand – 3. Hoka
Hoka, the French athletic footwear brand, is taking the running world by storm with their unique blend of style and function.
Although the brand is relatively new to the industry, having been founded just over a decade ago, they have already made a name for themselves among fashion-savvy and serious runners alike. Hoka's designs are eye-catching, and their shoes are engineered with top-of-the-line technology that provides uncompromising performance.
One of the things that sets Hoka apart is their focus on cushioning. Their shoes are some of the most-cushioned athletic footwear on the market, making them a top choice for long-distance runners and anyone who spends a lot of time on their feet. With superior shock absorption and a low heel drop in nearly every design, Hoka shoes offer maximum performance and comfort, helping you go the extra mile.
But it's not just their performance that's catching people's attention – Hoka's trendy designs are also turning heads. The All Gender Ironman Kona Carbon X, for example, is a sleek and stylish shoe that is sure to make a statement on your next run. And with other popular styles like the Clifton 8, Rincon 3, Speedgoat 4, and Clifton Edge, there's a Hoka shoe to suit every style and preference.
Additional resource – Running Shoes Vs. Cross Trainers
Running Shoe Brand – 4. New Balance
New Balance is a privately owned company that is still headquartered in Boston, Massachusetts. It is one of the few major shoe companies that still manufacture shoes in the United States.
With over a century's worth of experience, it's no surprise that New Balance makes some of the best running shoes out there. The brand has earned a reputation for its superior craftsmanship and innovative designs that cater to the needs of all types of runners.
What sets New Balance apart is its focus on producing specialist orthopedic training shoes that provide supreme support for the feet. Their shoes have been praised for their cushioning, comfort, and durability, ensuring that runners can go the distance without any discomfort or risk of injury.
The Fresh Foam Zante V2 is a popular choice among runners thanks to its snug fit and responsive cushioning. The PureFlow 7 is also a go-to for runners who need a shoe with a minimalist feel while still providing ample support. And if you're looking for speed, the Vazee Pace V2 is the shoe for you.
Running Shoe Brand – 5. Nike
Nike is not just a brand, but it's a culture that has influenced athletes and fashion enthusiasts alike. The brand's iconic "swoosh" logo is one of the most recognizable logos in the world, and the company has been a trendsetter in the world of fashion and sports.
Nike has a long history of innovation and has been at the forefront of creating running shoes that meet the needs of runners worldwide. One of the most significant innovations introduced by Nike is the "Air" technology, which revolutionized the industry by providing exceptional cushioning and comfort.
The Nike Zoom Pegasus Turbo 2 is a popular choice among runners, featuring the brand's cutting-edge ZoomX foam technology that offers optimal energy return, making it perfect for those looking to improve their speed and endurance. The Roshe Run is another stylish and comfortable choice, with a sleek design and lightweight feel that makes it perfect for everyday wear.
Versatile and stylish, you can wear these shoes with jeans and complete the ensemble with a t-shirt, button-down, hoodie, or sweater for a casually cool outfit for guys.
The Free RN Distance is an excellent choice for runners looking for a shoe that offers a natural feel and flexibility while still providing the necessary support and cushioning. The Zoom X Vaporfly is another exceptional shoe, designed with a carbon fiber plate to provide a more responsive ride and improve running economy.
Research has shown that Nike's innovative designs have helped improve runners' performance. In a study published in the Journal of Sports Sciences, researchers found that Nike's "Air" technology significantly reduced impact forces during running, which can help prevent injuries and improve performance.
Running Shoe Brand – 6. Reebok
When it comes to running shoes, Reebok is a true veteran in the game. Having been founded in 1895, the German-owned brand has a long and rich history of crafting premium footwear. But don't let their age fool you; Reebok is still at the forefront of the industry and continues to produce shoes that perfectly blend style, comfort, and performance.
Reebok shoes are not just functional; they are also fashionable. Their shoes come in a variety of colors and styles and are designed to make you stand out from the crowd. But it's not just about the looks; Reebok shoes are designed to provide superior comfort and support to every type of runner, from beginners to seasoned pros.
One of Reebok's signature features is their groovy sole, which provides a comfortable and smooth ride no matter how far you're running. The synthetic upper is also designed to keep your feet cool and dry, even during the most intense workouts.
But the best part about Reebok shoes? You don't have to break the bank to get a high-quality pair. Reebok shoes are affordably priced, so you can invest in a pair of premium shoes without breaking the bank.
Some of Reebok's most popular styles include the Floatride Run Fast Pro, which is perfect for speed demons looking to shave seconds off their times, and the Forever Floatride Grow, which is made from eco-friendly materials. No matter what your needs are, Reebok has a shoe that will suit you perfectly.
Running Shoe Brand – 7. Saucony
Saucony's history is a testament to the company's dedication to creating the perfect running shoe. They have been making shoes for over a century, and their experience shows in their products. From their humble beginnings in 1898, Saucony has grown into a brand that is loved and trusted by runners around the world.
Their commitment to quality is evident in their shoe designs. Saucony offers shoes for runners of all levels and backgrounds, whether you are a beginner looking for a lightweight shoe or a seasoned runner in need of a cushioned stability shoe. Their shoes are designed to provide maximum comfort and support, with PWRRUN insoles that offer superior shock absorption and cushioning.
Saucony's focus on innovation has led to the development of some of the most popular styles in the market, including the Triumph ISO 3, Osprey, Grid Omni 3, and Freedom ISO 5. These shoes have earned their reputation as reliable, comfortable, and high-performance, making them a go-to choice for runners of all skill levels.
Here's the full guide to arch support for running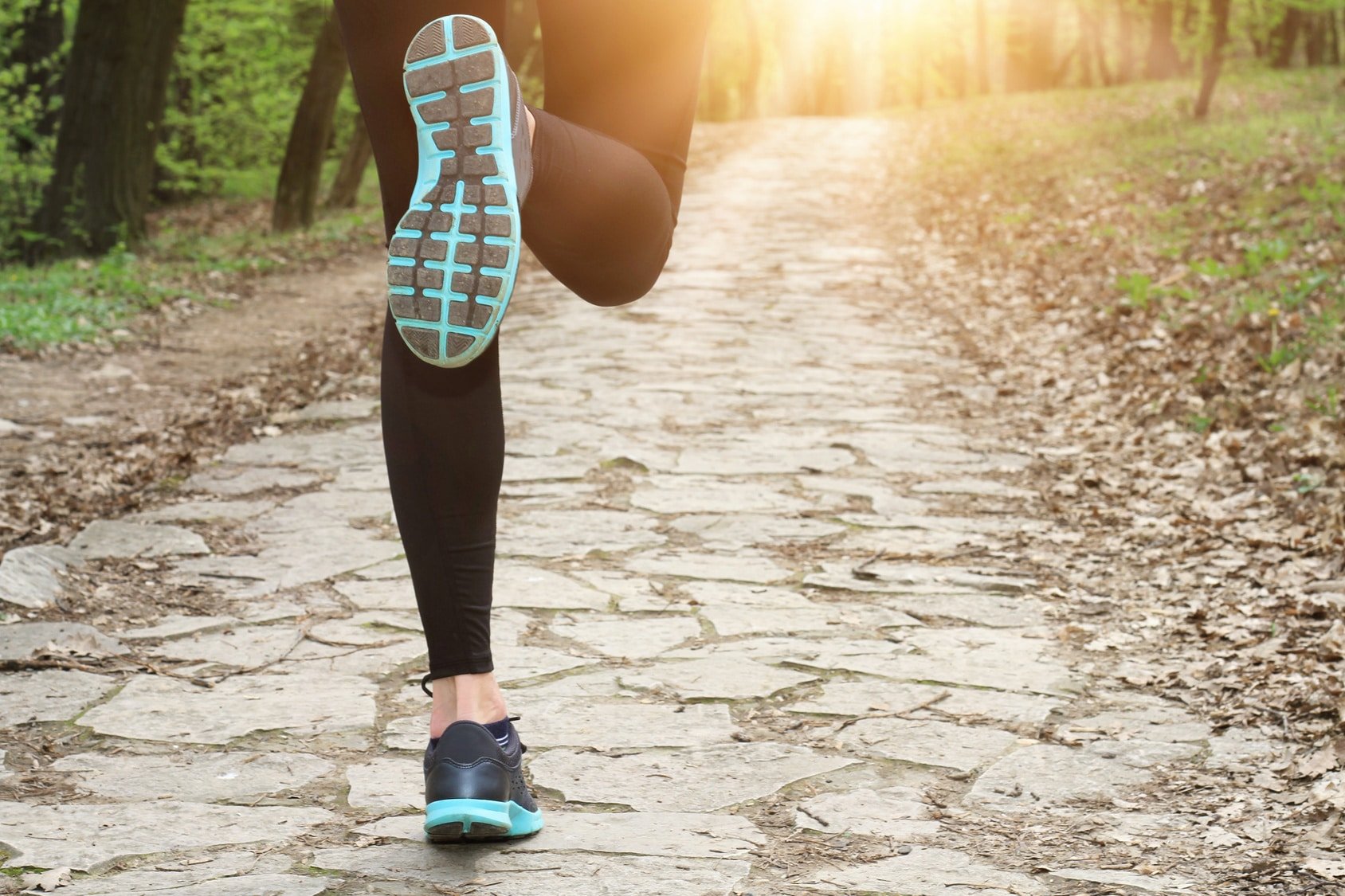 Running Shoe Brand – 8. Altra
Picture this: you're running along a winding path, surrounded by trees and greenery, and your feet feel free like they're dancing in the wind. This is the feeling you get when you wear Altra Footwear.
Founded in 2009, Altra Footwear has revolutionized the way we think about athletic shoes. Unlike other brands that design shoes with narrow-toe boxes, Altra's FootShape technology offers a more natural, square-toe box that lets your feet spread out evenly. This means your toes have more room to breathe and push off naturally, providing a more stable and balanced foundation for your entire body.
It's no surprise that Altra's FootShape technology has taken the running world by storm. The company's shoes are designed to deliver superior performance, all while keeping you comfortable and injury-free. Whether you're a seasoned runner or just starting, Altra shoes are perfect for people who are always on the go.
Some of the most popular styles include the Altra Lone Peak 5, which is perfect for rocky terrain, and the Altra Olympus 4, which offers unbeatable traction on wet and slippery surfaces. The Escalante 2.5 is another fan favorite, featuring a sleek design and comfortable fit that's perfect for everyday use. And if you're looking for a shoe that offers extra support, look no further than the Altra Provision 5.
Running Shoe Brand – 9. Adidas
Step into any gym or go for a run, and you're bound to spot Adidas shoes on someone's feet. The iconic three stripes have become synonymous with high-performance shoes, and the brand continues to dominate the market.
The Adidas shoes are engineered for comfort, durability, and style, and it's no surprise that the German brand has been at the forefront of the industry for decades.
One of Adidas's standout features is the use of innovative technology in its shoes. The Ultraboost technology, for instance, is an outstanding innovation that delivers a responsive and comfortable ride. With every stride, the shoes return energy to the wearer, making them perfect for long-distance running.
The Adizero Adios Pro is another high-performance shoe that has taken the running world by storm. It's one of the most advanced racing shoes, and it features a unique construction designed to provide maximum energy return, ensuring that you can go the extra mile.
The Adidas Solarboost 3 is another excellent shoe designed to help runners maintain maximum energy return even in the toughest conditions. The shoe features the Solar Propulsion Rail, which helps to guide your foot from landing to takeoff, ensuring a smooth ride.
Adidas shoes are the perfect combination of style and function, making them a favorite for professional athletes and fitness enthusiasts alike.
Additional Resource – Here's your guide to cross-country running
Running Shoe Brand – 10. Mizuno
Mizuno is a brand that has been honing its craft since its inception in 1906. With more than a century of experience, this Japanese company has been producing some of the most innovative and reliable running shoes in the market. In fact, the company's motto is "Contributing to society through the advancement of sporting goods and the promotion of sports." And they do that by making running shoes that are tailored to suit every type of runner.
One of the best things about Mizuno shoes is the SmoothRide Support Wave technology that is used to create a smooth and comfortable ride. This innovative technology helps reduce shock and vibrations during running, making the running experience much more comfortable and enjoyable. Moreover, Mizuno shoes feature a reinforced heel that is both lightweight and stylish, providing added stability and support.
When it comes to style, Mizuno knows how to make a statement. Their shoes are sleek and contemporary, with bold colors and designs that appeal to runners of all ages. Whether you're looking for a minimalist shoe for daily training or a high-performance shoe for race day, Mizuno has got you covered.
Some of the most popular Mizuno running shoe styles include the Kinsei 4, the Wave Sayonara, and the Wave Alchemy 7. The Kinsei 4, for example, is a high-performance shoe designed for runners who demand the best. It features lightweight construction, superior cushioning, and a supportive fit that allows you to push yourself to the limit.
Running Shoe Brand – 11. Puma
Puma, the sibling brand of Adidas, has been creating top-of-the-line shoes since 1948, and their footwear is trusted by athletes and sneaker enthusiasts alike. Their shoes offer not only style but also support and protection that are essential for anyone on the move. Puma is constantly pushing the boundaries of design and technology to create shoes that are both innovative and comfortable, perfect for runners of all levels.
One of Puma's most notable features is its Hybrid Foam technology, which offers the perfect balance of cushioning and responsiveness to maximize your performance with every step. This technology is found in many of Puma's popular styles, such as the Velocity Nitro, Deviate Nitro, Deviate Nitro Elite, and Magnify Nitro.
Puma's shoes are not just functional but also fashionable, with sleek designs and eye-catching colors that will make you stand out from the crowd. Whether you're running a marathon or just running errands, Puma has the perfect shoe for you.
Running Shoe Brand – 12. Salomon
Salomon is like the sherpa of the athletic shoe world, leading runners to conquer uncharted territories with confidence. This French company has gained an excellent reputation among athletes and for a good reason. Salomon shoes are built to handle rugged terrain and harsh environments with ease. The company specializes in creating shoes that can tackle all kinds of land, from rocky terrains to muddy trails, ensuring that runners can focus on their journey without worrying about their shoes.
One of the standout features of Salomon shoes is Gore-Tex technology. This advanced technology provides superior flexibility across the feet, ensuring that runners can move swiftly and comfortably. The brand's shoes are designed with a midsole made of Salomon's signature Optivibe material. This material is the result of over six years of research and provides unparalleled cushioning and energy return with every stride.
Some of the most popular styles include:
Salomon XT-6 ADV "Ebony" – perfect for those who want to hit the trails with style and confidence.
Salomon XT-Wings 2 ADV "Peat Green" – designed for serious trail runners who demand the best in performance and durability.
Salomon XT-6 AD – features a sleek, modern design and provides excellent traction and stability on any terrain.
Salomon XA-Pro – ideal for runners who require extra support and stability on rugged trails. The XA-Pro also features a waterproof upper to keep your feet dry in wet conditions.
Running Shoe Brand – 13. Skechers
When it comes to Skechers, you might have heard some people say that the brand is "sketchy," but let me assure you that there's nothing suspicious about this innovative footwear company. Founded in 1992 in California, Skechers has quickly become one of the most recognized brands in the world, making shoes for all ages, including a range of shoes specifically designed for track events.
Skechers running shoes are designed to give you a high-performance experience with breathable mesh and comfortable insole support. The Air Cooled Goga mat technology, and insole body provide comfort and a lightweight feel, so you can focus on your training without any discomfort.
One thing that sets Skechers apart from other brands is its use of high-quality synthetic materials, which makes its shoes strong and durable. You won't have to worry about your shoes breaking down quickly, even with daily use.
If you're looking for a pair of Skechers to take your running to the next level, check out the GoMeb, GoRun, and GoTrail lines. These shoes are designed to meet the needs of serious runners, providing a balance of comfort, stability, and performance.
Research has also shown that Skechers running shoes are effective in reducing impact and providing support, making them a great choice for runners who want to minimize the risk of injuries. So, lace up a pair of Skechers and hit the pavement with confidence!
Running Shoe Brand – 14. Newton Running
Newton Running is the shoe brand that brings you closer to nature with every stride. This company knows a thing or two about how to design shoes that are both performance-driven and eco-friendly. By using eco-friendly fabrics and textiles, Newton Running is committed to reducing its environmental footprint while still delivering the perfect running shoe for its customers.
What sets Newton Running shoes apart is their unique design, which follows the natural form of the foot. Their shoes are crafted with precision, giving runners the perfect blend of comfort and support, all while being incredibly lightweight. And with every pair of Newton Running shoes, you can rest easy knowing that you're making a sustainable choice that limits negative environmental impact.
So, whether you're a seasoned marathon runner or just starting out, Newton Running has got you covered. With styles like the Newton Kismet 4, Gravity 7, Fate II, and Aha 2, you'll find the perfect fit for your next run. And not only will your feet thank you, but so will the planet.
 Best Running Shoe Brands – The Conclusion
Congratulations, you've made it to the end of our journey exploring the best running shoe brands out there! Now, it's time to put your best foot forward and start running towards your goals.
Remember, running shoes are not just a piece of equipment; they're an investment in your health and fitness journey. By choosing the right pair, you'll be able to run more comfortably and reduce the risk of injuries.
So, whether you're a seasoned marathon runner or just getting started on your fitness journey, make sure you choose a brand that fits your specific needs and style.
And who knows, maybe one day you'll be running your own shoe brand, inspired by the amazing technology and design featured in these top brands.
We hope you enjoyed reading about these amazing shoe brands and have found the information helpful in making your decision. Don't hesitate to leave a comment or question below if you have any, we would love to hear from you. Now, lace up those shoes and hit the road!