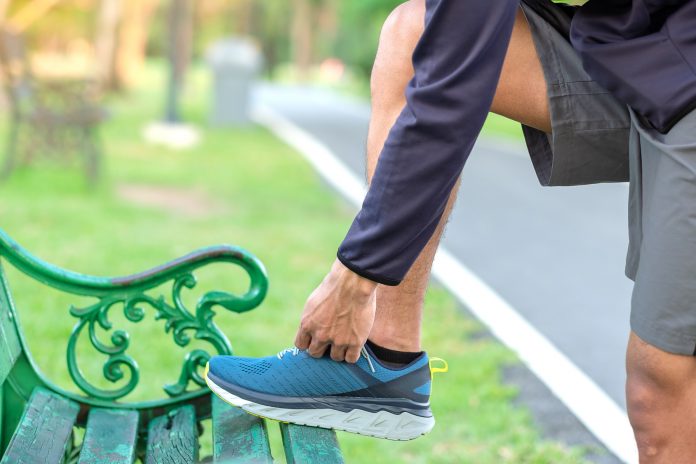 Looking for a list of the best running shoe brands? Then you have come to the right place.
Here's the truth. There's no such thing as the perfect running shoe brand.
Sorry, Nike. The best athletic shoe brand is the one that works the best for you. Deciding which is which depends on a host of factors.
Your foot size, shape, running style, weight, running goals, etc.—can all make one brand work more suitable for you than another.
That said, there are plenty of reliable brands designing running shoes for a wide range of activities and preferences. Top-tier running shoes are made with premium material and designed to maximize support, comfort, and performance.
These can, literally, help you put your best foot forward.
Top 14 Best Running Shoe Brands
Without further ado, here's a list of the best running shoe brands out there.
Enjoy.
Note – Here's the full guide to the different types of running shoes
Running Shoe Brand – 1. Brooks
When it comes to the best running shoe brands, Brooks is a sporting equipment manufacturer at the top of its game.
The company was founded in 1914 by Morris Goldenberg and his brother Arthur in Canada. Nowadays, the brand has expanded all over the globe.
Brooks has a selection of running shoes that provide supreme protection for the foot, regardless of your fitness levels.
Brooks shoes are also designed with stellar grip on the heel and long-lasting cushioning on the arch and midsole.
Brooks employs 3D lugs that provide stellar grip on the outside of the shoes.
Some of the best styles include:
Brooks Launch 7
Brooks Ricochet 2
Brooks Hyperion Elite 2
Brooks Glycerin GTS 19
Brooks Adrenaline GTS 21
Running Shoe Brand – 2. Asics
First founded as the "Onitsuka Co Ltd" by Kiharchiro Onitsuka in 1949, Asics initially produced shoes for judo athletes but then expanded into track and field shoes during the 60s.
It wasn't until the late 80's that Asics began producing running shoes under their brand name.
Asics shoes were initially imported to the US by Phil Knight and Bill Bowerman, the founders of Nike, which paved the way for future athletic shoes.
The band name is an acronym for "anima sana in corpore sana', which is Latin for "a healthy should in a healthy body." This translates to a stellar shoe build for every runner.
The company makes some of the most innovative and best running shoe money can buy.
Asics running shoes offer plenty of support, and their cutting-edge shock absorption technology makes them a popular opting among endurance runners.
Famous styles include:
GEL-DS Trainer
GEL -Nimbus 23
GT 2000
GEL-Kayano 27
Running Shoe Brand – 3. Hoka
A somewhat new player in the athletic footwear industry, Hoka has only been around for over a decade, but it didn't take the brand a long time to penetrate the running shoe market.
In fact, over the last few years, this innovative French company managed to win over fashion-conscious and serious runners alike with its mix of eye-grabbing aesthetics and uncompromising performance.
Hoka makes some of the most-cushioned athletic footwear, making it ideal for long-distance runners and activities requiring lots of walking and standing.
Their shoes offer superior shock absorption and feature a low heel drop in virtually all designs for maximum performance and comfort.
What's more?
The trending style is quite attention-grabbing
Some of the best styles include:
Hoka All Gender Ironman Kona Carbon X
Hoka Clifton 8
Hoka Rincon 3
Hoka Speedgoat 4
Hoka Clifton Edge
Additional resource – Running Shoes Vs. Cross Trainers
Running Shoe Brand – 4. New Balance
Established in 1906 in Boston, New Balance has been making superior footwear since.
When it comes to designing premium running footwear, New Balance tops the brads out there. Since its inception, New Balance has focused on making specialist orthopedic training shoes that provide supreme support for the feet.
Some of the most popular styles include:
Fresh Foam Zante V2
PureFlow 7
Vazee Pace V2
Running Shoe Brand – 5. Nike
Founded in 1964 by Phil knight and Bill Bowerman, Nike is touted as the biggest running footwear in the world.
The Nike symbol is everywhere. From football stars to fashion runways, you'll find athletes in Nike gear from all walks of life and backgrounds. So it's no surprise that this brand is the world's biggest sports brand and produces some of the best running shoes in the market.
Nike running shoes are considered one of the best running shoe brands in the footwear market. It's a runner's favorite, both elite and amateur runners alike. Versatile and stylish, you can wear these shoes with jeans and complete the ensemble with a t-shirt, button-down, hoodie or sweater for a casually cool outfit for guys.
The American company is constantly pushing the envelope when it comes to making high-performance shoes of a superior caliber. Nike shoes are breathable and lightweight uppers, whereas the intricately woven pattern offers stability and support.
Some of the best styles include:
Zoom Pegasus Turbo 2
Roshe run
Free RN Distance
Zoom X Vapofly
Air Zoom Pegasus
Air Zoom Structure 23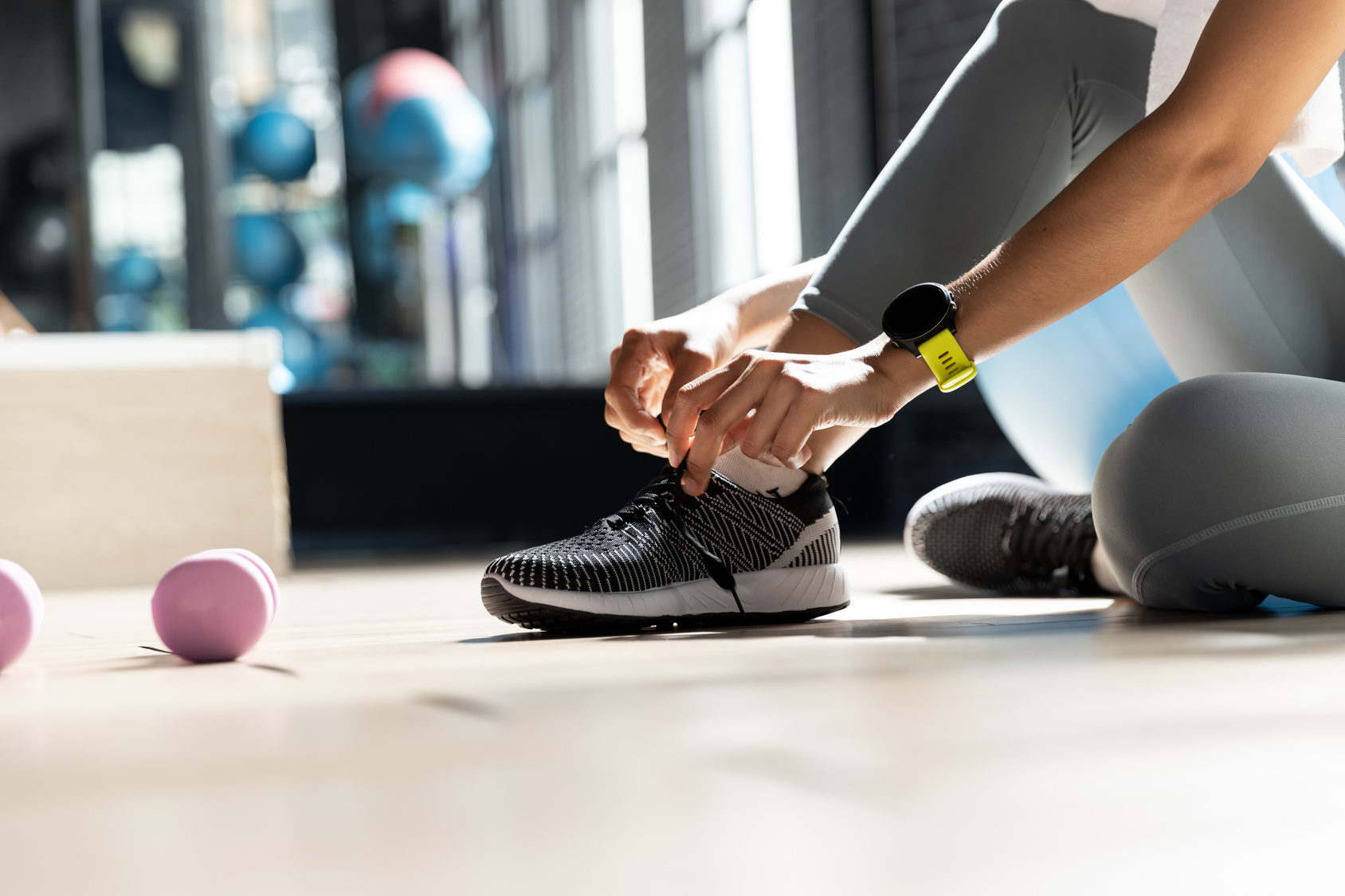 Running Shoe Brand – 6. Reebok
Are you looking for high-performance shoes in the premium range? Reebok has you covered.
Founded in 1895, The German-owned footwear and clothing manufacturer
is a brand with a strong and loyal consumer base thanks to balancing affordability, comfort, and style.
Reebok shoes are stylish and offer superior comfort and performance for every skillet. Their shoes feature a unique design with a comfortable groovy sole and synthetic upper.
Some of the most popular styles include:
Floatride Run Fast Pro
Floatride Energy 3
Forever Floatrdide Grow
Floatride Run Fast 3
Running Shoe Brand – 7. Saucony
Founded in 1898, and named after a Native American word that means "path less traveled," Saucony is an American company with over a century of history under its laces.
In fact, Saucony is one of the most established brands in the footwear industry, with a rich history of creating reliable and much-loved shoes.
From lightweight everyday shoes to cushioned stability shoes to power track and cross country spikes, Saucony shoes suit runners from every level and training background.
Saucony shoes featured PWRRUN insoles, which provide a lot of comfort and stability while you run. The top-selling point of the company is the shock absorption and cushioning offered by these insoles.
Some of the most popular styles include:
Triumph ISO 3
Osprey
Grid Omni 3
Freedom ISO 5
Here's the full guide to arch support for running
Running Shoe Brand – 8. Altra
First seen in the light in 2009, Altra Footwear has founded state-of-the-art technology to make some of the best shoes for active people.
The main reason behind Altra's quick rise to success lies in its FootShape toe box.
Although most athletic shoes brands design shoes that get narrower toward the toes, Altra footwear offers a more square toe that lets your feet land push off naturally.
Thanks to the FootShape toe box, a runner's toe spread out evenly across the ground.  This, in turn, helps encourage stability and maintains balance—all of which are key for staying comfortable and injury-free while logging the miles.
The FootShape toe box technology is designed to help maximize comfort, balance, and stability, helping the shoes deliver superior performance.
Running Shoe Brand – 9. Adidas
Another industry leader for decades, Adidas, makes shoes for people who love to be outside. The German company started in 1949 and kept making state-of-the-art shoes for all types of physical activities.
Adidas is behind some of the most innovative and iconic running shoes ever made. The brand makes comfortable and supportive shoes for the person on the go and does so with a beautifully designed finish.
Some of the most popular styles include:
Adizero Adios Pro
Ultraboost 20
Adidas Solarboost 3
Additional Resource – Here's your guide to cross country running
Running Shoe Brand – 10. Mizuno
If you're looking for quality running shoes that feature an excellent fit, super shock absorption, and a smooth ride, look no further than Mizuno.
Mizuno is Japan's most famous brand. It's also one of the best running shoe brands out there, thanks to its consistent and reliable shoes that suit a wide variety of runners.
The Japanese company employs SmoothRide Support Wave technology to make the ideal running shoe.
Most of the brand shoes also feature reinforced heels that's both sleek and lightweight.
Some of the most popular styles include:
Kinsei 4
Wave Sayonara
Wave Alchemy 7
Running Shoe Brand – 11. Puma
First established in 1948 by Rudi Dassler—his brother, Adi, is the founder of Adidas; this German company makes footwear that offers support and protection while running maximizes performance with every step.
Puma makes shoes that provide protection and support on every step. The company designs shoes using advanced technology, and some of its products, such as Hybrid Runner Unrest, are some of the best in the industry.
Some of the most popular styles include:
Puma Velocity Nitro
Puma Deviate Nitro
Puma Deviate Nitro Elite
Puma Magnify Nitro
Running Shoe Brand – 12. Salomon
Based out of France, Salomon is a top athletic gear manufacturing brand with an excellent reputation among runners.
Salomon shoes are you if you like venturing into the off-beaten path and finding your way through uncharted territories.
Salomon specializes in making that that is suitable for all kinds of land and employs Gore-Tec technology for superior flexibility across the feet.
Inspired by the rough surfaces of earth where it was founded in the heart of the French Alps, Salomon shoes are the ideal shoes for your next trail adventure.
The brand's shoes are designed with a midsole made of Salomon's signature Optivibe material, resulting in over six years of research.
Salomon XT-6 ADV "Ebony"
Salomon XT-Wings 2 ADV "Peat Green
Salomon XT-6 AD
Salomon XA-Pro
Running Shoe Brand –

13. Skechers
There's nothing sketchy about Skechers—I can assure you.
Established in 1992, the American company specializes in designing gear for all ages and has been recognized as the third-largest athletic footwear brand in the U.S. The company also makes a series of shoes specifically designed for track events.
Skechers running shoes provide high-performance and breathable footwear for your next session thanks to its Air Cooled Goga mat mesh and insole body.
Skechers shoes tend to be strong and durable as they're made with high quality and synthetic material.
Some of their best styles include:
Running Shoe Brand – 14. Newton Running
Newton Running is an athletic shoe brand that knows a thing or two about how to design shoes that suit the natural form of the foot.
Newton running shoes are professionally crafted to perfection, and every shoe is manufactured using eco-friendly fabrics and textiles.
Not only do Newton running shoes are comfortable, performance-oriented, and lightweight, they're also made using recyclable materials that limit negative environmental impact.
Newton Kismet 4
Newton Gravity 7
Newton Fate II
Newton Aha 2
 Best Running Shoe Brands – The Conclusion
There you have. This round-up of the best running shoe brands should inspire you to get back on track or even start running a shoe brand of your own.
The rest is just details.
Please feel free to leave your comments and questions below.
Thank you for dropping by.