So you want to start a fitness blog huh?
What an awesome idea!
I'm so glad you are here.
The fact is, as an avid reader of fitness related blogs (you're an avid reader, right?), there is no doubt that you've already thought about launching your own fitness blog…
But…how do you get started? And once you've a blog setup, how do you proceed? Where do you take things next?
Aaaaaahh!!
This whole thing might seem a bit…overwhelming.
The hell with it, maybe you should drop the whole thing—it's too baffling!
Well, I'm gonna have to stop you right there…
Guess what—neither did I when I got serious about blogging in 2014 (I had my blog before that time but it was a total disaster; you can read more on that in "my story" section).
When I started Runners Blueprint I had no idea how to start a website and I knew next to nothing about blogging.
Truth be told, I could hardly spell HTML, let alone create and build a beautiful blog. I was clueless…
But here I'm, a proud owner of a (semi) successful blog.
So, I have been there, and I understand how frustrating this whole thing can be. And today I got you covered, buddy.
Today it's the day you are going to learn (almost) everything there is to learn on how to start a blog, then take it to the next level (the successful level).
I also wanted to help you avoid some of the beginner mistakes that most people make. God knows, I have made so many.
So, are you excited? Then here we go.
NOTE: This guide is roughly 6,000 words long which translates to at least a half an hour of reading.  Although this is just a blog post, it should swell your head with ideas and practical things to do, making the time needed to go through it much longer.
So please, give me your undivided attention. Also, it might make good sense to bookmark this post if you are serious about taking serious action.
Table of Content
The Story of Runners Blueprint (my blog).
Why do you need to get into blogging?
How to find the perfect blogging topic for
How to set up a blog, from picking the right domain, choosing the right hosting service, the right themes, to the must plug-ins for your blog.
How to be a good blogger.
How to write great blog posts.
The 3 (free) traffic getting strategies you need to start with.
The only money making and blog monetization tools that work.
As you can see, there is so much to cover. Therefore, grab a pen, a notepad and get ready to take some serious notes because we are about to get started.
A Little Disclaimer
Before I delve into the topic of blogging, I want for the record to clearly state that I'm NOT special.
I'm not a pro blogger, and I don't claim to be good at it.
I certainly don't have an impressive writing degree from a prestigious university.
I'm also not good at spelling and grammar (although, Grammarly, a "free" app helps a ton).
The main reason why my blog has been a success is because I'm simply a guy who enjoys writing and teaching people about my passion—running (and fitness in general for that matter).
And if you read any of my posts, then you know that I'm a true running evangelist. In fact, I'm the "health nut" in my group of friends, if you know what I mean.
My Story
I started blogging at Runners Blueprint way back in 2011. And back then, I knew absolutely nothing about blogging.
But, with the help of one my techy friends, I was able to get it set up with a minimum headache.
Next, I posted a few (really crappy) posts on my newly created blog, then I got confused about everything.
I didn't know how to drive traffic, design the blog (the default theme sucked!), write good posts, monetize the blog and pretty much everything that nowadays I take for granted.
After struggling for a few weeks, I decided that blogging wasn't for me.
I checked out of the platform, and didn't touch the blog for more three years. (Of course, I kept on paying the hosting fees, but confusion has had me down for the count).
But, as you can already see, this didn't last forever. The failure was only temporary. A couple of years ago, I picked up blogging again and things were never the same after that.
The Path to Success
Nowadays, blogging is my full-time career. This means that I get to work from home, doing things and writing about things I'm passionate about. I also get to help lots of people and that's something you cannot put a price tag on .
Entrepreneurship Rocks!
I don't have to worry about any traffic jams.
And no superior to boss me around.
Yes, I'm free, and I get to work my own hours.
Sure, full-time blogging—especially when it's making a good buck—can be an enviable job. But it wasn't an overnight success; I assure you.
I hate to sound like a broken record, but it wasn't easy. At all.
It was a challenging journey full of pitfalls, stress and many sleepless nights wondering what do with my life.
But, as the famous saying goes, success comes to those who persevere beyond what they thought possible.

My Blog Right Now
Over the last two years, I managed to grow the Runners Blueprint Blog from something that started as a side hobby into a real blogging success.
Here are a few facts and numbers about Runners Blueprint
I've written and published well over 160 posts on this blog.
Runners Blueprint has attracted roughly 3 million page views (pretty impressive isn't it).
I've well over 80,000 followers on Pinterest, Facebook, and Twitter.
I am making a full-time income from Runners Blueprint (as of April 2016), both directly and indirectly (more on this in my upcoming monthly income report)
Of course, I'm not saying any of this to blow sunshine up my rear end, but if anything, the above stats make me consider myself as someone you could listen to and learn one thing or two about making it in the blogging world.
Also, this doesn't mean that I'm done.
I still have a long way to go. In fact, I see myself as a beginner blogger. It's as if I just started out.
I have so many growth goals for my blog that I don't know where to start. And that makes me feel so excited.
Why Blogging Matters
Note: If you are already excited about starting a blog, then feel free to skip this section.
Here a few reasons to get you into blogging.
You Can Do it on the Cheap
If you need extra income, then you can set up your money-making blog for just a few dollars a month, and have it earn you some cash in a relatively short period.
In fact, you can launch a blog with less than $50. That's not a lot of money.
Not convinced?
Well, here is the breakdown of the fees needed for setting up a blog.
Come up with a blogging topic ($0)
Purchase a domain name (roughly $10 a year or free)
Get a web host ($20 to $25 a year)
Set up WordPress ($0)
Change up your blog layout with a free WordPress theme ($0)
Create content ($0)
Note: If you have no idea what steps 2, 3, 4, & 5 are about, then fret no more. I got them all covered in the next sections.
As you can see, the minimum required to start and run a blog is a meager just $35 a year.
Of course, as your blogging experience expands, you are going to need to invest slightly more.
But during the early stages of your blogging experience, $35 is all you need to get your foot in the door.
Make Money
You can use blogging to make money.
That's no secret. I'm doing it. In fact, it's the reason I turned into blogging full time.
And chances you want to start blogging for a similar reason…
But to be honest, there is no guarantee that blogging will make you money (or enough money for that matter). In fact, most people who start a blog do not succeed.
The blogging business is just like any other business in the world. It can be hard to break in at first, but you just have to persevere and work hard and smart…and hopefully, you'll get to reap the rewards of your hard efforts.
Expand your Offline Business
If you are already a fitness expert or a coach, then blogging can help you attract more clients to your business.
Not only that, having a blog can also set you apart from the competition.
Powerful Communicator
Unless you have been living under a rock for the past few years, then you already know that blogging is turning into one of the most common means of spreading information about all aspects of life.
So why not be at the center of it?
It Takes Little Effort
As I have already stated, you can start your blog, from scratch, and have it up and running in less than a half an hour.
And you don't need to be a computer science expert to do it. Basic computer knowledge is all you need to get up and running with your own blog…
To Write
Those of you who love writing understand this the best. Some people cannot fight nor resist the urge to write, and in my book, that's completely fine.
Please if you need any help or have any question, feel free to send me an email at David @ Runnersblueprint. Com and I'll help you as best I can.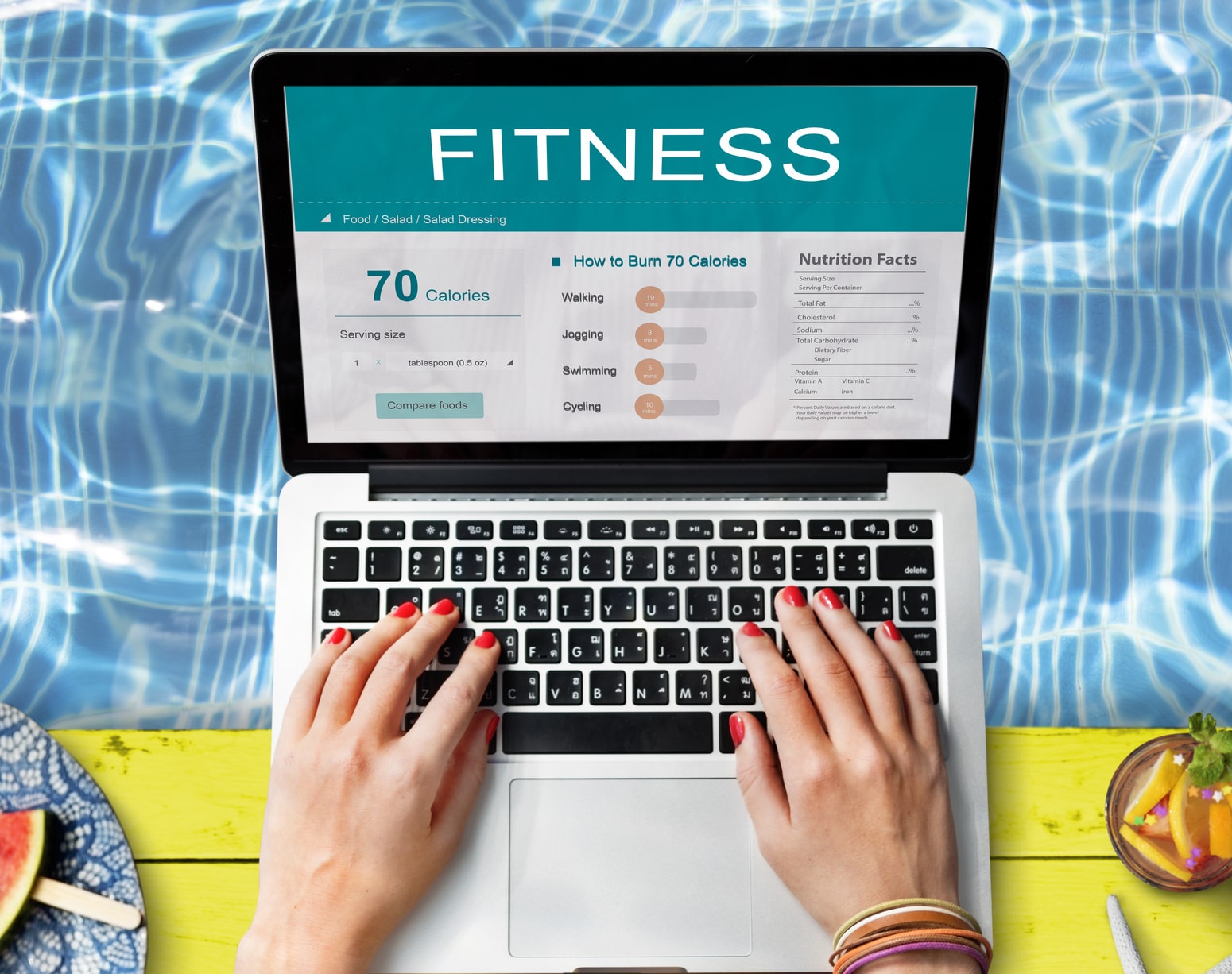 The Step-by-Step Blogging System You Need
Without further ado, here are the exact steps you need to take to start your own fitness blog.
Find your Blogging Passion
Name Your Blog
Register your Domain Name
Get a Hosting Service
Set up WordPress
Make your Blog Pretty & Functional
Start Blogging
And that's it.
Just don't stop reading yet if some of the steps (especially step 4 & 5) seems too techy. I'll explain in detail what every step is about as well as how you should proceed.
So, let's get the ball rolling…
Step #1. Find your Blogging Passion
To start a blog, you need to find the right niche for your blogging experience. That's, hands down, the most important step.
Thus, to make sure that you getting off on the right foot, do the following:
Focus on Your Passion
I recommend that you start writing about a topic you can't shut up about.
In other words, you are going to have to be crazy about your topic.
When you love what you blog about, it will show through your writing.
Not only that, your passion will be passed on to your readers. They will be sucked in into your conversations because they'd know that your ideas are coming from your heart and are a result of serious research.
Otherwise, if you ignore the heart, you'll find it hard to write content, let alone be able to withstand the many hardships that come with blogging.
Be Specific
For the love of God, please DO NOT try to be everything to everyone. In fact, that's one of the major mistakes I see many bloggers make and it's doing them more harm than good.
One day they write about frugal tips for college students, the next day they are writing about the best cities to retire.
See, there is no focus here.
In other words, you can't try to be a jack of all trades. And you certainly cannot have a finger in every pie.
Instead, you need to find out who are you are writing to, then once you find something interesting, build your blog around it.
If you are still struggling with this one, then the next tip might help…
Broaden Then Specify
Start from a broader niche, then narrow down your focus into a smaller, more targeted niche.
For example, let's say that you want to write about fitness, but you want to be more specific. To do that, you can narrow it down to exercise. Then maybe to workout routines for people over 40, or injury free training.
Just don't get me wrong. If you already know what you want to write and are an expert on it, then be my guest.
But in my experience, the more focused your topic of choice, the more likely you are going to succeed.
As I have already said, you cannot be everything to everyone.
The Examples You Need
Even the fitness industry has like a gazillion sub niches to pick. Some of the most well-known and most sought after niches include:
Running.
Marathon and endurance training.
Obstacle racing advice.
Six ab training.
CrossFit.
Biking.
30-day workout challenges.
Inspirational fitness advice.
Healthy recipes.
Fitness guidelines for the elderly.
Elite athletes' workout plans.
Powerlifting.
Team sports.
Yoga.
Cardiovascular exercise.
Motivation
Diet.
And so on.
Or you can also take a risk and start your own category. Who knows!
Just decide which topic you are going to cover, then dig deep into it.
But what if you don't want to start a fitness-related blog?
Well, pick another market.
By far, the biggest blogging markets are (1) Wealth, (2) Health, and (3) relationships. Choosing a blogging topic within any of these three markets is a recipe for success.
Here are a few of the most successful and common blogging topics out there. See if there is something that picks your interest.
Dating & Relationship advice.
How to Get Out of Debt.
Frugal living.
Money Management Advice.
Personal Coaching.
Food and recipes.
Social Dynamics & Communication Skills.
DIY topics.
Beauty and Makeup.
Business & Marketing.
How to Travel on a Budget.
Writing Style.
Parenting
Technology topics.
Self Defense.
Language Learning Blogs.
Entertainment topics.
Persuasion and Influence.
Social skills.
Personal Development.
Hollywood & Celebrities blogs.
Home Décor.
Internet Marketing and Blogging.
Coming up with a topic might be the least technical aspect of blogging. But it can be hard to do—especially if you are passionate about everything.
Step #2. Name Your Blog
Once you decide on a topic, it's time to give your blog a name.
And here is how:
Brainstorm a long list of the words associated with the topic of your choice. If you feel stuck, then feel free to google it, or ask your friends for suggestions.
Once you have the list, start mixing and matching the words to form impressive blog names.
Just don't get frustrated if you couldn't come up with a name first time around. This can take you a while. For some newbies, coming up with the right name is often the most annoying part of blogging.
So, be patient.

In essence, your blog name should be:
Easy to remember
No use of dashes or other symbols (makes for a cheesy name)
Unique
Catchy
A .com (once you find a suitable domain name)
Just don't get obsessed with finding the PERFECT name. In the end, the quality of your blog content is what matters most.
Check Availability
Once you've come up with a dozen of possible names, head to Bluehost to see if your domain name is available.
To check for domain availability on Bluehost, you'll be presented with this box: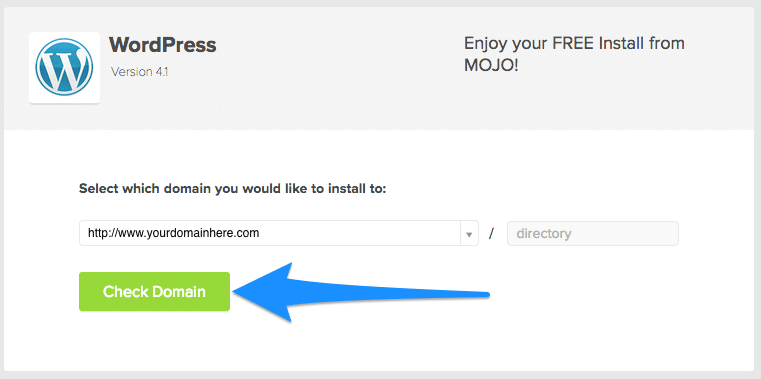 Of course, you can use other domain checkers, but I just happen to prefer BlueHost.
Low Hopes
The bad news is that most of the awesome domain names were already taken a long time ago. But if you dig deep enough, I'm sure that you are gonna come up with something that works.
Step #3. Register your Domain Name
Once you find a suitable name and the domain name is available, make sure to register it ASAP.
What is a domain name you might ask?
Well, it is the address where people will find your blog on the web.
Mine, as you can already see, is Runnersblueprint.com.
See, it's nothing complicated.
Free VS. Paid Hosting
I highly recommend that you opt for the self-hosted option.
This means that your blog "lives" on your own server, instead of a free blogging platform, such as Blogger, Tumblr, Svbtle, and the sort.
Of course, the free hosted option is always an option, but I encourage you not to do that. It's limited and won't give you the tools you need to get into blogging the way you want to.
Conversely, choosing a self–hosted option will give you the most control and freedom over your blog.
Of course, this option is not free, but it's also not expensive. It can cost you up to $3 to $10 per month for the hosting account. And for the domain name itself, expect to spend in the range of $8 to $14 a year on it.
Step #4. Get a Hosting Service
So, what is hosting?
Hosting is where your blog "lives."— where all the posts that you publish on your blog will be stocked and stored.
The type of a hosting package has a great impact on your blog speed and accessibility—a vital for ensuring that your readers are having the best browsing experience.
The Two Non-Negotiables
As a rule of thumb, the hosting option you go for should be (1) reliable and (2) affordable.
And I got the perfect solution…
Enter BlueHost
There are, literally, hundreds of web hosting companies, with payments plans for everyone.
Nonetheless, based on my experience and research, I highly recommend Bluehost. It is, by far, the best option. Bluehost is reliable and has great prices for almost everyone.
It's also perfect for beginners because they are not that expensive. In fact, BlueHost has hosting plans starting at roughly $4 per month.
What's more, Bluehost also offers excellent technical support, and they respond promptly to requests, key in time of vital need.
Setting up BlueHost
Here is how to get set up with a domain name and hosting service.
The BlueHost Set Up Process
Visit BlueHost here.
Click "Get Started Now" button.
Pick a Plan (I highly recommend Starter Plan).
Choose a domain name or bring your (already) current domain.
Place your order and pay for your chosen plan
Familiarize yourself with your Bluehost dashboard
After this, you'll need to install WordPress.
Keep on reading for that.
Step #5. Setting up WordPress
So, how are you feeling so far?
I hope you are not overwhelmed.
Well, if you are feeling so, then take a break. Maybe you'll need to reread the last section or go for a walk then come back with a renewed spirit.
If you want to keep up, then let's go …
Now it's time to install WordPress.
Wait what?
What is this WordPress you are talking about?
Well, just hear me out for a second.
WordPress (WP) is a simple and straightforward blogging platform.
This is the software you'll need to manage your post, content, articles, images, etc. With WordPress, you'll be able to publish your blog posts ASAP with no need for any computer science background or coding experience.
The Best in the World
There are other different options, but WordPress is the BEST way to get you started.
Not only that, WP is the most famous blogging platform, counting for about 25 percent of all websites in the world, and is in charge of more than 75 million blogs worldwide, according to statistics.
Image Credit – PixelCrayons
And what's more? WP is an open source CMS software—so you won't have to pay any fees to use it.
The WordPress Setup Process
Log into your Bluehost account you just created.
Go to Software/Services section.
Click on the WordPress icon.
Now you are almost done.
Next, click "Install a brand-new version."
Click on "cpanel" under the "Hosting" tab.
Scroll down to "Website Builders."
Click "Install WordPress."
Pick which domain you want to install WordPress.
Finally, add your website name, your admin username, password, and working email, you would like to be linked to WordPress. Then save all the confidential data to a safe place (no need to memorize it).
So how to access your new blog?
Do this:
Click on the "Admit URL"—you can find it below the green box—then enter your WordPress login details.
This should take you to your WordPress dashboard–where you'll be performing almost every task related to your blog.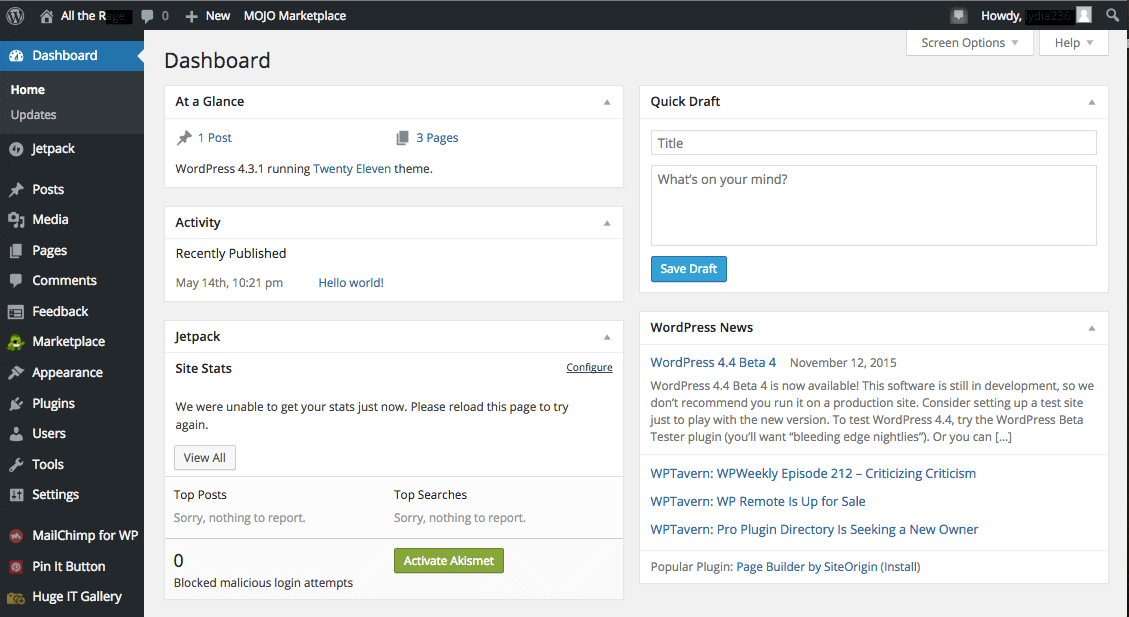 Step #6. Make your Blog Pretty & Functional
This is the fun part of the blogging experience. At this point, you practically have your own fitness blog!
Now you are just a few clicks away from publishing your very first blog post.
Welcome to the blogosphere!
So how does it feel my friend?
I hope you are feeling excited…
Now it's all about making your blog pretty and functional. Readers experience is of utmost importance; you just can't toss it to the side.
To do that, you'll need to, first and foremost, pick a theme.
So, What's a theme?
Think of a theme as the face of your blog—the outside layer that everyone will see and interact with when they visit your blog
With a theme, you can play with the design and overall layout of your blog, helping you decide on the visual aspects of your blog, from colors, the background to social media buttons and navigation bar.
Everything related to the layout of your blog, in essence.
When it comes to themes, you can either pick a free theme. I highly recommended for beginners.
Or buy a new WordPress theme at Themeforest.net or any other theme websites.
So which is which?
The Free Option
There is plenty of free WordPress themes available.
As you are going to see, WordPress comes with a cluster of free themes that are so simple to download and use
Where?
Head to Appearance > Themes. Then install one of the free WordPress themes available there.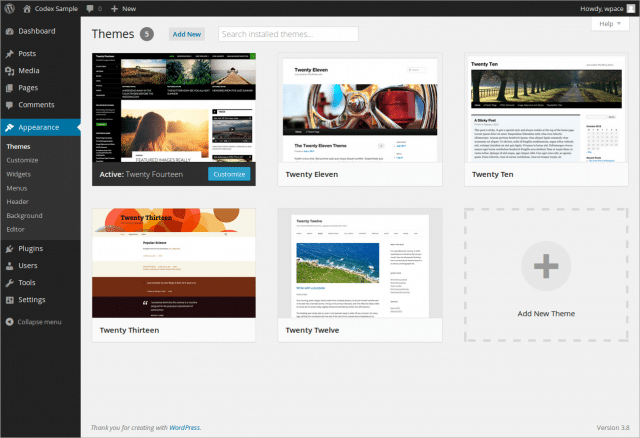 The Not-So-Free Options
If you got a few bucks to shell out or couldn't find any quality free theme, then consider using a premium theme. They can cost you around $30 to $50.
In my experience, the paid theme option is always the best choice to make—especially down the road.
Why?
Well, by doing so, you'll have more control and say over the overall look and layout of your blog.
Also, you'll get plenty of support, regular updates and better source code quality—all of which is crucial for optimum blog functioning.
Getting it to Work
After getting the theme from Themeforest, return to your WordPress dashboard, then choose:
Appearance > Themes > Upload a New Theme.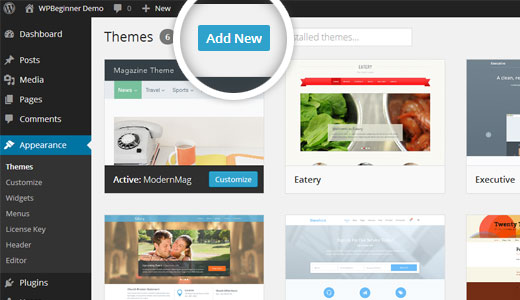 Next, upload the Zip file you just downloaded from your website theme provider.
Make it Work
Just whatever you do, make sure to choose a theme that looks professional, easy to customize, and is in line with your blog content and voice.
And remember, once you pick a theme, it's not written in stone. You can change it with a few clicks, thanks to WordPress awesomeness.
Install the Right Plugins
The next thing you need to do to ensure proper blog functioning is to install the right plugins.
Plugins you say?
Yes, and here is what they are all about:
Plugins are, basically, predesigned programs that either add or improve a specific blogging functionality.
They are like apps for your blog and consist of a wide range of free (sometimes paid) tools you can use to optimize your blog performance and functionality.
An Easy Fix
Plugins provide an easy fix for almost every blogging problem and nightmare.
For instance, plugins can help your blog run much faster, become more interactive, get better secured, look more professional, as well as helping you grow your social media presence, and find solutions to (almost) every blogging issue—all without writing one single line of code.
In fact, think of anything related to blogging, and you'll, 9 out of 10, find a plugin that's designed to perform that task.
Pretty amazing, isn't it?
You can install and set up any plugin from your blog dashboard by going to Plugins >> Add new.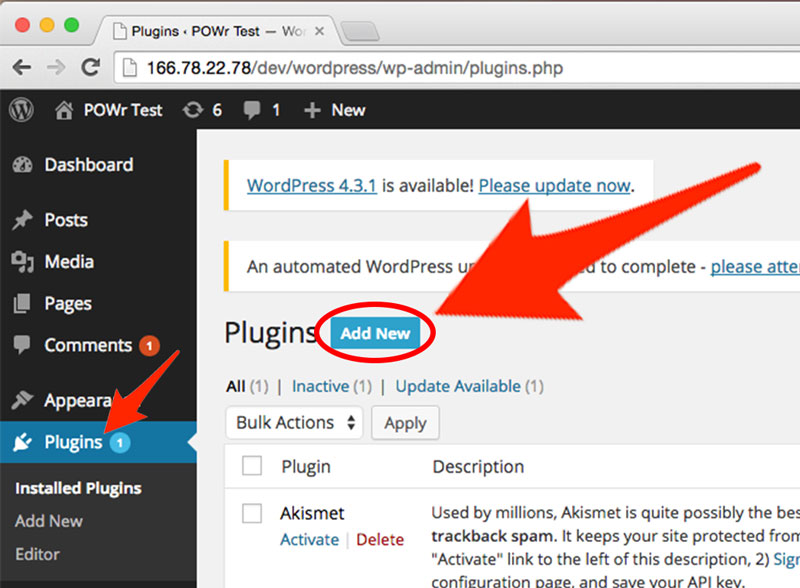 The Must Plugins For your Blog
There are, literally, thousands of WordPress plugins out there. Here are a few of those plugins which are a must for any new WordPress blog.
Contact Form: This comes in handy if you don't want to put your email address for everyone to see. Not only that, it can make the whole contacting thing easier and faster for your readers.
WP Google Analytics: To track your traffic and see what type of content your visitors are more interested along with the primary sources of traffic to your website.
WP Super Cache: For making your blog run faster as well as protecting it from crashing in case of traffic spikes—vital for both readers' experiences and Google.
Yoast SEO:  This awesome plugin can help you optimize your content for the search engines so you can get more organic traffic.
Akismet: To ward off those annoying spamming comments – They are everywhere.
And that's all folks. This is all you need on how to start a blog.
See, no technical skill required. With a just push of a few buttons, you can have your own blog up and running in no time at all. I'm 100 percent sure that you can handle the technical aspect of setting up a blog with quite an ease.
Just don't let it intimidate you. And in case you feel stuck or something, feel free to email me, or just google it. There is plenty of excellent blogging resources on the web.
If you have any questions, please feel free to ask away in the comments section. Or better, email me at David @ Runnersblueprint . com
So, what's next?
Now it's time to start writing and coming up with some amazing content for your blog.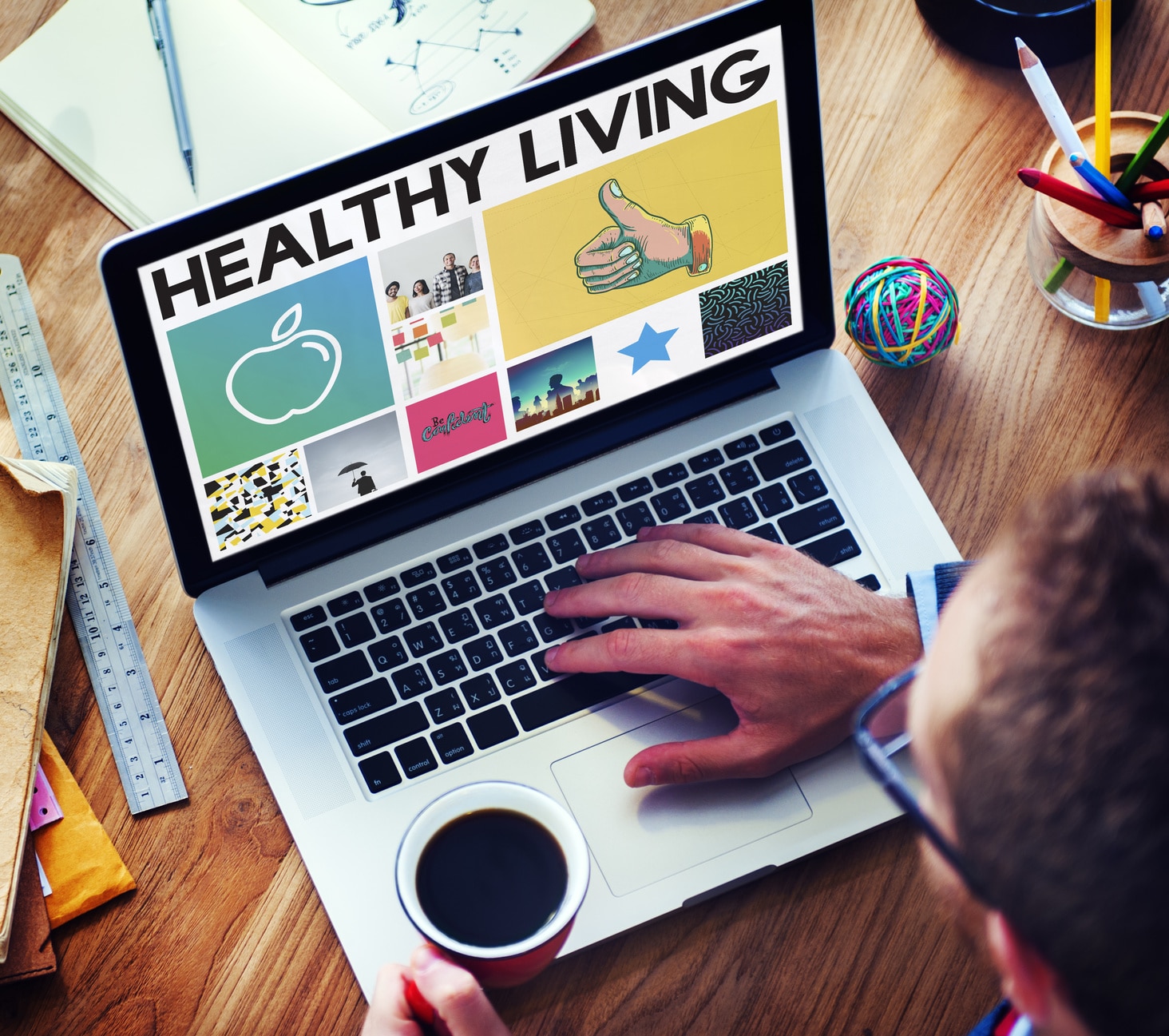 Step #.7: Start Blogging
Once your blog is set and ready to go, it's time to get the ball rolling and start writing.
The fact is, you aren't a blogger until you start putting some great content out there. That's, after all, where the rubber meets the road.
For some people, writing is not something they are good at. I belong to that category. I'm not a good writer.
For that, here a few tips that can help make you the (fastest) best writer you can be.
Love your Topic
I hate to sound like a broken record, but as I have already stated, passion is really the secret sauce to blogging success—especially once you start the creative, usually painful, process known as WRITING.
If you are blogging about the things you love, then writing will come easily for you. It will be something you are looking forward to, instead of dreading every minute of it.
They do say that if you do what you love, you'll never work a day in your life. This might sound like the "clichiest" thing to say, but it does not make it less true.
I undeniably love everything about blogging so far. Sharing my passion for all things running and fitness is a real godsend. And I wouldn't have it any other way.
Write a Lot
The best advice I can give you here is to write as often as possible for the first three months of your blog's life. That's how you build the writing habit in your life. In fact, when you are just starting out, you don't need to be good at it… you just need to practice… on a regular basis.
Thus, if you got your grammar and spelling in order, then you can write blog posts.
If not, then Grammarly is an awesome tool.
High Quality or No Deal
When it comes to your content, you should never compromise the quality of your pieces.
I cannot emphasize this enough. The quality of your blog posts is what will serve as the foundation for your blogging success.
Write crappy content, and you'll definitely get crappy results.
Write stellar content, and you'll increase your chances of success.
In my experience, good posts have three common traits:
They answer burning questions
They solve painful problems
Or make the readers emotional—on both sides of the spectrum.
At Runners Blueprint, my primary target audience is a beginner or intermediate runners. Most of the articles and posts I published either inform or help my target audience in dealing with major running pain points and challenges.
Some of the topics that I cover include: how to start running, staying injury free, losing weight, how to increase speed, overuse injury, among others.
You get the picture.
So what are yours?
Write about Awesome Topics
Don't worry in case you don't know what to write about…
Here are a few things you can do to keep the flood of content ideas going strong:
Do keyword research
Spy on your competition and steal their best ideas.
Write evergreen content, whether in the form of best practices, how-tos, guides or tutorials.
Emulate the industry experts (they are successful for a reason)
Write about your own problems, experiences, and how you were able to overcome them.
Write round-up posts.
Create a Schedule
It's not enough that you just write a couple of epic posts, then quite right afterward.
To keep attracting loyal readers, commit to publishing at least two to three posts per week. Scale back once it becomes an overload on you.
If you are just starting out, then I believe it's compulsory for you to commit to publishing on a regular basis, at least once a week.
It doesn't matter how many posts you are planning to churn out on a regular basis. As long as you're consistent, you are in a good place.
This will also help you form the writing habit. And as you already know, we are the product of our habits. They define us. For better. And for worse. That's why I recommend that you create a specific writing schedule, then do your best to stick with it.
For instance, I do my best to publish at least 12 to 15 posts a month. That might not seem as much, but it does build up over time.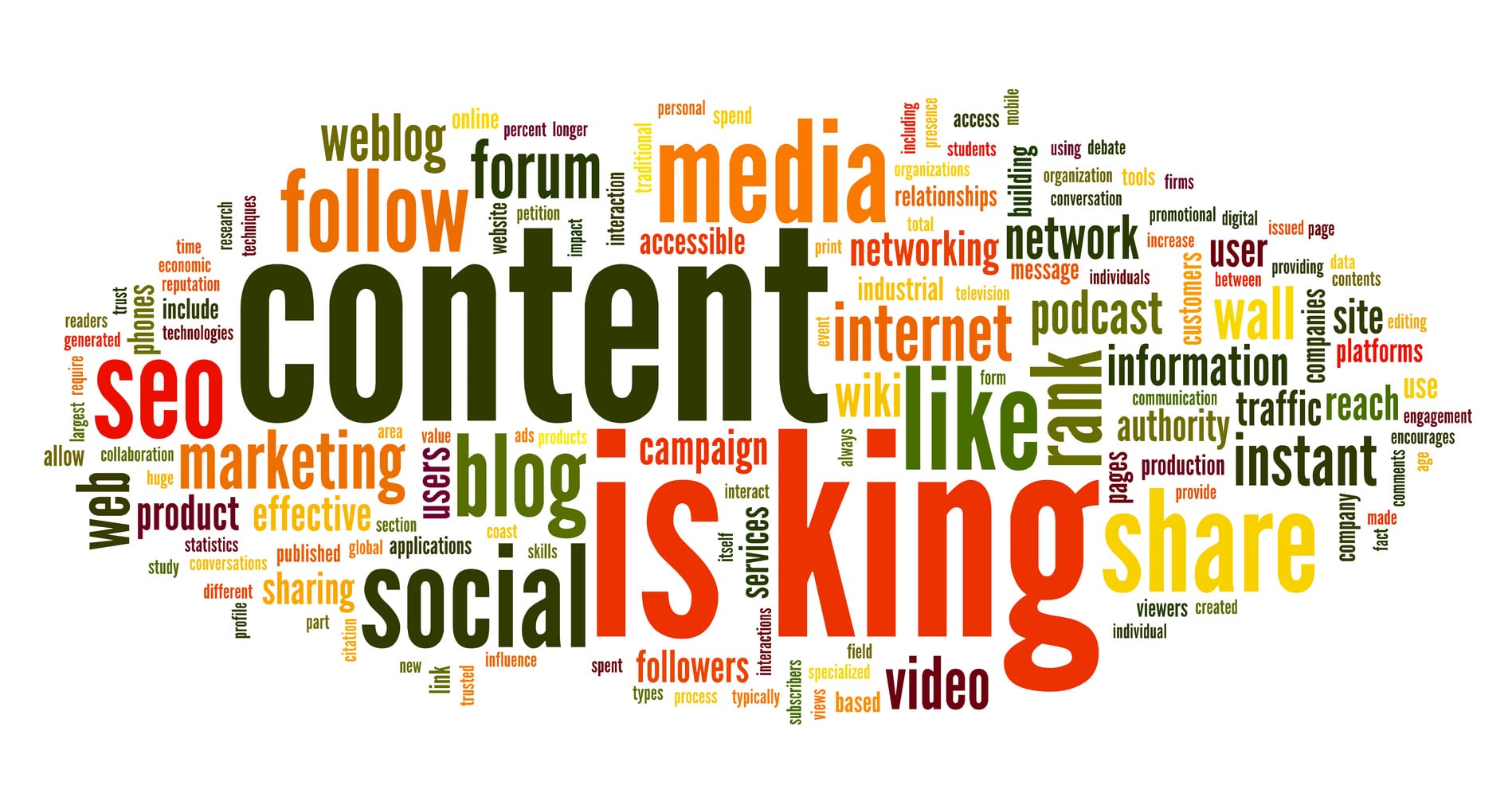 The Ideal length
In the world of blogging, size matters.
The length depends entirely on your own goals, skills, and personal preferences. But, as a general guideline, the ideal length of a blog post is within the 1500 to 2000 words range.
On my blog, I published posts in the word count range of 2500 to 3000+ words.
In fact, I have plenty of posts exceeding the 3500-word count and quite a few with  6000 words or more. (In fact, my top performing post of all times is a 6000-word post).
With all that being said, if you are just starting out and don't have any writing/blogging experience, this might sound like too much to digest. In that case, I highly recommend that you put your focus on providing great value, instead of worrying about reaching a certain word count.
In the end, quality is what matters the most.
Make your Content Pretty
Once you are finished writing a blog post, you have done half the work. The other half is all about improving its appeal to your readers.
Here comes the role of proper formatting.
Doing this will also encourage readers to share your content by making it easy and pleasant to read. As a result, add the following ingredients to your post to make them more reader-friendly:
Images
Headlines
Subheads
Bold fonts
Line breaks
Numbered and/or bulleted lists.
Captions or blockquotes
Etc.
No Perfection is Allowed
Just don't get me wrong here. I'm not asking you to be perfect. Doing so will not get you anywhere. Believe me.
It's all about the relentless pursuit of perfection (Thank you, Lexus!).
The good news is that blogging doesn't require you to produce Pulitzer worthy articles. Au contraire, good blogging is all about writing in a friendly and conversational voice. It's writing as if you are talking with a friend.
Improve Your Writing
I'm barely scratching the surface with the above tips, so please, make the pursuit of stellar writing one of your main blogging goals.
In the meantime, here a few more ways to help you improve your writing:
Read about different subjects that do not have anything to do with your topic of choice.
Read other blogs
Imitate your favorite writers
Get professional help and/or hire an editor to go through your writing.
Drive Traffic
If your main goal behind blogging is to make money, then this section will be super helpful. I wish I had known about the advice and the guidelines am about to share with you when I got started out a couple of years ago.
The traffic sources you need:
My three main sources of traffic are (1) Google, (2) Pinterest, and (3) Facebook.
I also promote my posts on Twitter, StumbleUpon, and Reddit, but if you really want to get quick results, then I highly recommend that you work on increasing your presence on Facebook and Pinterest first.
Then once you have an audience, work on expanding your traffic getting strategies.
Other than that, here a more ways to drive traffic to your blog:
Create epic content (I cannot emphasize this enough).
Use social bookmarking sites such as Reddit, StumbleUpon and the rest.
Guest Post on relevant websites
Grow your own list of subscribers and keep in touch with them.
Pitch your posts to other blogs and try to get them re-published.
Etc.
Making Money with Your Blog
There are several ways of making money online, including (but not limited to):
But to boil it down, there are five ways to make money with your blog.
Ad Networks.
Affiliates
Sponsored Content,
Direct advertising,
Selling your own product/service,
Freelancing,
Flipping websites.
See, there are so many opportunities to make a good buck on the internet. You just need to try out different things and see what works the best for you and your blog. Just don't overdo it.
And please do not be a SPAMMER. We don't need more of those here. We already have enough for a lifetime.
Have a sense of ethics and strive to, first, help people, then, second, make money.
Don't let money be your ultimate goal.
For more, here are a few resources I have found useful when it comes to monetizing your blog and making money from it:
Hire A Pro
Making money with your blog is also going to help expand your blogging experience.
Consequently, once you start making a regular income, consider hiring an expert to handle the things you don't have the skills for. It's called outsourcing, and it's the exact thing you need to take things to the next level.
I hired my first web developer after six months into my blogging experience, and it has been a godsend. My blog evolved almost overnight—on all levels.
The money I spent on the web developer was the BEST investment of my life.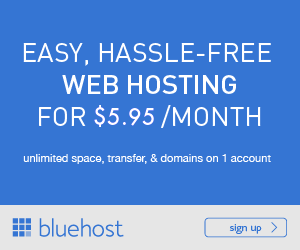 Conclusion
I started with no writing degree, no social media experience, etc.…
Of course, I have mad more than a few mistakes—and I still do—that's a part of the learning process. Mistakes are what help us learn, evolve and uncover our true potential.
And when it comes to the world of blogging, there is always room for more improvement.
It's a never-ending learning process, especially when it comes to writing and monetizing your blog.
And this true whether you are a complete newbie or have been blogging for the last ten years.
I guess that's it. I don't want to drag this guide more than it should. I have already taken enough time of your day. And I'm thankful if you have made it this far.
But all in all, I believe that you gonna have a strong chance of success if you follow the approach I shared with you today. In fact, I'm 100 percent confident about that. At least, by now you already know how to get your blog set up and ready to go (unlike my first time, lucky you).
Before I call it a day, please keep in mind that if you are having problems with any of the above steps, I'm here to help. Hence, feel free to send me an email, and I'll do my best to reply ASAP.
In the meantime, thank you for reading my post.
Best of luck.
David D.
Note: the Runners Blueprint blog is hosted by Bluehost for roughly $4 a month.  And since I'm a Bluehost affiliate partner, dear reader, use this link to get a 50 percent discount off the monthly fee as well as a free domain.