To be honest, I'm not a big fan of the treadmill.
In fact, I do my best to avoid it. And I hop on it only when I HAVE to.
With that said, there is no denying that this machine has its benefits. It can serve a purpose.
In fact, the treadmill isn't just for snowy days when it's too cold (and dangerous) to go for an outdoor run.
Truth be told, this often hated piece of equipment can actually work for you. Used right, it can help you lose weight, get fit and stay fit throughout the year—this is especially true during the winter.
In other words, it's the ideal alternative to outdoor running.
Nonetheless, if you are not yet sold on the importance and efficiency of the treadmill, here are some reasons running on the treadmill can help you turn your training around (or, at least, keep you fit all year round).
 Why You Should Run on a Treadmill
1. It's easier on the body
Running on hard surfaces, like asphalt and concrete, increases the risks of overuse injury since these types of surfaces put tremendous stress on your knees and feet.
Nevertheless, the treadmills' softer surface and extra cushioning absorb much of this stress, therefore, helping you run longer and more frequently with little risk of injury.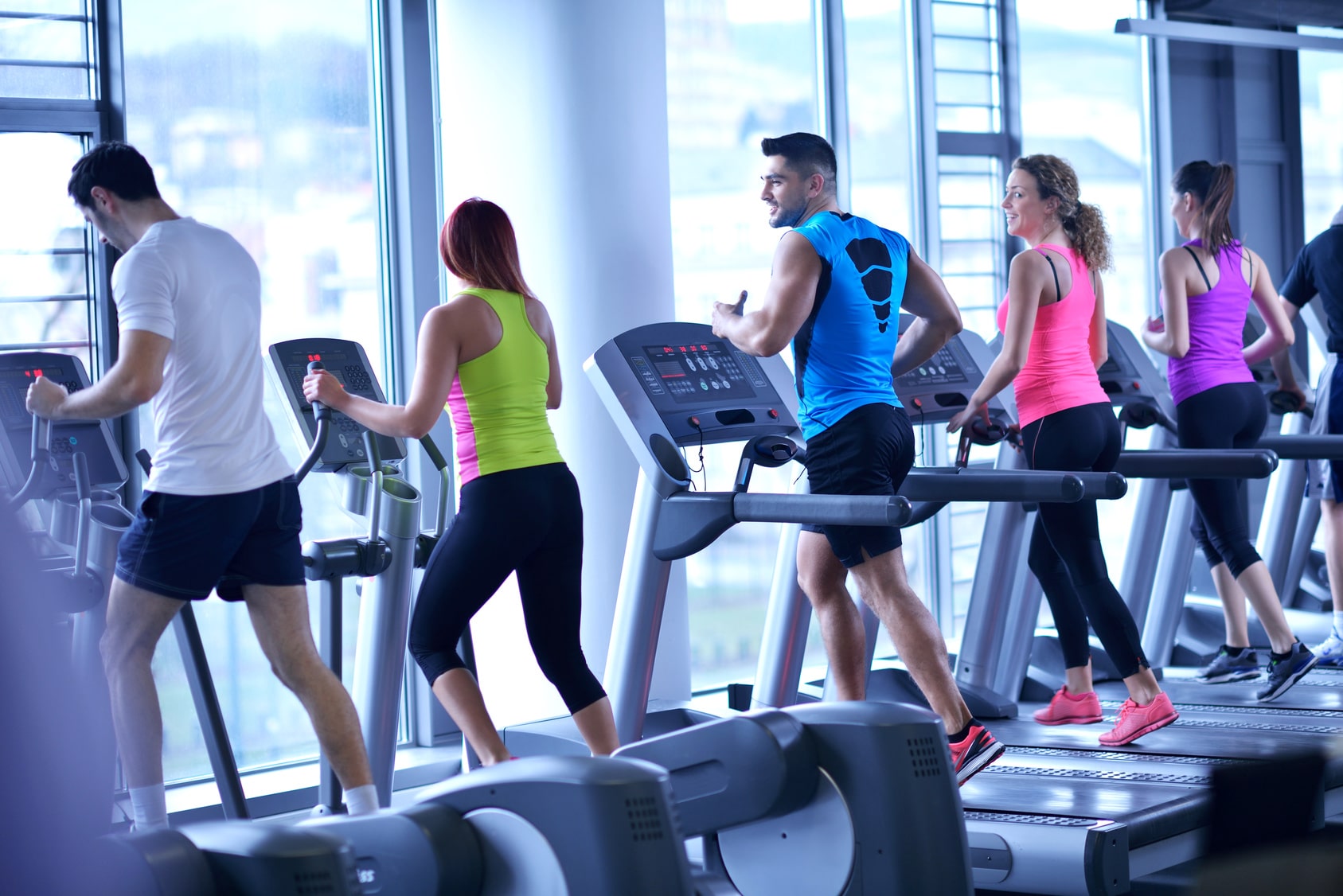 2. Forget About the Outdoor Conditions
While running outside, you are at the mercy of traffic pollution, foul weather, the cold, unsafe streets, uneven road surfaces and a long myriad of obstacles that can stand in the way of your running success—especially if you are just a beginner and got no idea on how to manage the whole thing.
The good news is that running on a treadmill can help you go over most of these obstacles—unscathed.
3. Simulate the race
If you run for competitive reasons, the treadmill can be a powerful tool in your training arsenal. In fact, for racers, treadmill training is a must.
For example, if you are planning for a hilly 10K race, you can simulate that racing experience by running hills on the treadmill.
All this in a controlled and "measured" way.
4. Safer Than Running Outside
If you live in a very busy or dangerous city, or you only have time to run at night, then running on the treadmill is always safer than venturing outside.
You can always run into troubles while running outside: cracks, ruts, cyclists, cars, people, thieves, stray dogs, the wrong side of town, you name it.
Nonetheless,  treadmill running sidesteps all of these potential hazards.
This is more relevant if you run solo without the safety of a running partner or a group to run outside with.
5. Privacy
For the self-conscious fitness enthusiast, the treadmill is the ideal training option, especially if you have a treadmill home—this gonna help you get fit without suffering the "perceived" public humiliation.
Hopping on the treadmill in the comfort of your home or a gym (at slow hours), you don't have to fret about anyone judging your performance. You set your own rules without peer pressure. You can run at your own pace and call it quit anytime you want. No one is judging your performance. You are your own boss.
6. Pace Control
Unlike outdoor running—where it's very hard to control a consistent running pace—treadmill running offers you the possibility of accurately tracking your pace and mileage. You no longer have to worry about running faster or slower than you intended to.
7. Measurable Data
With the treadmill, you will be able to have a say on your training conditions, helping you run with more accuracy, whether it's speed, incline, calories burned, heart rate, step count and so on.
If you are looking to maximize the benefits of your speed work—or any other "measurable" run—then the treadmill is your best ally.
All these factors can be accurately calculated. Just don't believe them too much. They are not usually that accurate, but they are close enough. It's better to have a poor map that's leading to the destination than not having a map at all.
8. Proper Form
Most runners don't have the slightest idea on how they look when running, but with the treadmill, you can always check your running form in the mirror and see how it's going.
Watching yourself running increases your awareness and enhances the way you perceive your body, giving you a better kinesthetic sense.
Just keep your eyes on your body, not your face. Don't be a narcissist 😉
Or you can ask your training buddy—preferably someone who knows what good form should look like—to give you feedback.
10. Challenge your Mind
The treadmill will not only challenge your body, but will also challenge your mind.
This type of running will teach you how to be patient, deal with the monotony and mental challenge of running—this is especially beneficial if you are prepping for a long, tough race.
It will teach you how to stay focused and on the goal in spite of slogging through the miles without any change of scenery.
New to Running? Start Here…
If you're serious about running, getting fit, and staying injury free, then make sure to download my Runners Blueprint Guide!
Inside this guide, you'll learn how to start running and lose weight weight the easy and painless way. This is, in fact, your ultimate manifesto to becoming a faster and a stronger runner. And you want that, don't you?
 Click HERE to check out my Runners Blueprint System today!
Don't miss out! My awesome running plan is just one click away.
Conclusion
Here you have it!
This is of course just a short list of the benefits that comes with running on the treadmill. But to experience them first hand, you need, of course, to add a treadmill workout into your training program.
So the sooner you do that, the better.
In the meantime, thank you for reading my post. And please feel free to leave your comments and questions below.
Cheers.
Featured Image Credit – E'lisa Campbell through Flickr
Enregistrer